A charity's leadership team has an important role to play in effective fundraising...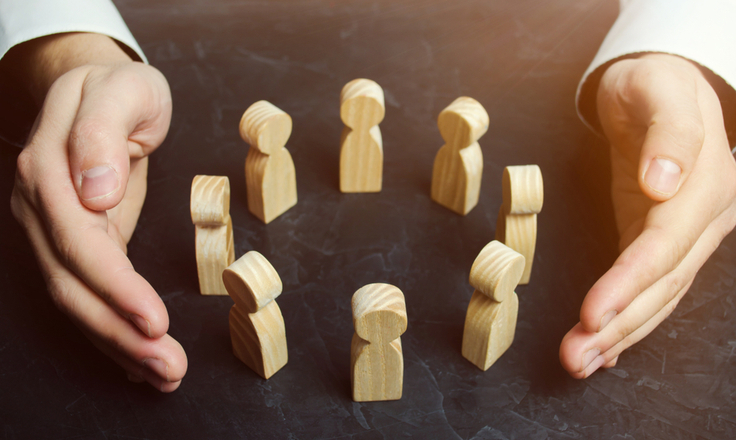 It's no fallacy that if you look after your donors, your donors will look after you.
Good fundraisers
know how important their supporters are for their causes, and that without vital donations the important work of the UK's charities would not be possible. That is why we have now seen an increased focus on
putting donors at the heart of our fundraising
and our charities. This is a push that needs to not only be embraced by fundraisers, but senior management teams too.
Promoting donor-centric fundraising
The most comprehensive exercise in looking into and promoting
donor-centric fundraising
was the
Commission on the Donor Experience
– taking thousands of contributions from across the sector and making dozens of important recommendations for practical action. We're really pleased that the legacy of the Commission is being taken forward by the Institute of Fundraising. As part of that, we've committed to establishing a new Donor Experience Special Interest Group, linking the Commission's work to our Standards Advisory Board and to launching a new 'Best Donor Experience' award category at next year's Fundraising Awards.
There are also significant changes in the way donors themselves can choose to interact with charities. The Fundraising Preference Service (FPS), operated by the
Fundraising Regulator
, introduces a streamlined way for the public to opt-out of receiving approaches from named charities.
One of the key points from the Commission on the Donor Experience, which has been sharpened all the more in the new regulatory environment (and an issue that the IoF and many others have been talking about for some time) is the importance of CEOs and trustee boards in promoting and supporting this new environment.
Moving beyond compliance
Rightly, a significant emphasis has been placed on senior fundraising staff leading on building long-term, committed relationships with donors, rather than simply seeking short-term donations. To achieve excellent fundraising, we need to take this notion seriously - donors should be at the heart of a fundraising organisation.
This means moving beyond 'just' compliance, and thinking about what motivates and inspires your donors. Giving a great donor experience will build long-lasting and meaningful relationships with individuals, and ultimately inspire donors to give more and for longer.
But, crucially, doing this is not only the responsibility of fundraisers. This relies on support and engagement from senior managers – CEO's, trustees and other directors – 'leading from the front'. Focusing on the donor is an organisation-wide commitment. There are several reasons for this:
Leadership: If senior managers show their backing and promote the importance of donor-centric fundraising, then they help to create a culture within the charity, which then embeds itself in the practical way the organisation treats donors and raises funds.
Money: Decisions about which fundraising strategies, tools and approaches to invest in require support and investment from senior budget holders. These strategies may require upfront investment and a long-term approach, all of which rely on senior management team buy-in and backing.
Causes: excellent fundraising is in part about linking the donor with the cause that they support. To do this requires not just one fundraising team bringing in income, and another team delivering programmes and services – the two need to work together so that donors and their contributions are recognised by all parts of a charity, and in turn that the issues the charity is working on are shared with the donor. This can only happen when there is an organisation-wide approach to donor-centric fundraising and that can only happen when the senior management team back it.
Achieving buy-in from senior leadership
One important step in this, and one supported by the IoF, is ensuring more fundraisers join charity boards of trustees. This is reflected in the
recent research commissioned by the Charity Commission
, which calls for greater fundraising skills to be represented on the boards of UK charities.
In addition, trustee boards and CEOs need to be asking the right questions, and where financial figures are reviewed, these discussions need to look at 'how' income is generated and the role of donors within this. Reporting is crucial to ensure that senior management teams, CEOs and the board have the right information, and this needs to be constantly kept under review.
This shouldn't just be about the numbers and a few lines of text – a dialogue and partnership needs to be encouraged to ensure a deep understanding of the way a charity raises the money it needs, and the resources and support available to help them achieve this.
Senior managers across the charity should be involved in the work of the fundraising team, and as far as possible have the chance to talk to donors about their experiences and relationship with the cause they all work towards. None of this is new, but it is worth re-emphasising as we continue to look at how we can promote excellent fundraising.
The current environment certainly feels like there is now more than ever a new recognition of the importance of fundraising, and donor-centric fundraising, being not just part of how the fundraising community operates, but the charity sector as a whole. Let's build from here.