Martin Rides, Managing Director, The Software Bureau and Clean Contacts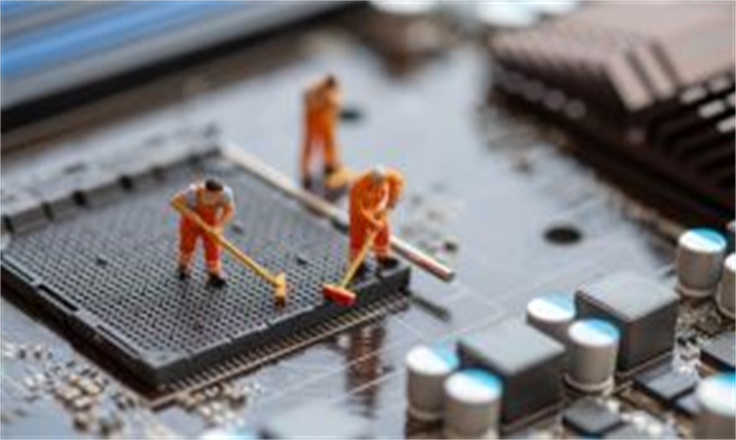 What do you get if you don't clean your data?
Over a third of the marketing budget in the bin!
For charities, and indeed pretty much every organisation, the past 14 months have been something of a rollercoaster ride. Whilst we are all trying to be very optimistic about the green shoots of recovery set for 21 June when things, if they remain on track, will return to some semblance of normality, it is inevitable that the spectre of Covid will stay with us for years to come.
The value of donor data
Understanding what this looks like and how it will impact fundraising is the challenge currently faced by the third sector. It remains to be seen if large scale fundraising events will be back in the calendar or whether the retail portfolio, which brings in millions of pounds of support each year, will be forced to close again. As a result of this uncertainty charities are relying far more on encouraging one off donations on a campaign by campaign basis and on building and maintaining relationships with regular donors. Consequently, a charity's data has never been so valuable.
It is unsurprising therefore that the most recent audit by the Fundraising Regulator found that out of 2,200 charities six per cent were found to flout the Fundraising Code of Practice by failing to adhere to the Fundraising Preference Service. A focus on best practice is critical for a sector that has in previous years been maligned by marketing scandals which led to the formation of the FPS in July 2017.
However, the old adage that data out is only as strong as data in, is correct. And herein lies the issue for charities that are relying on their databases to generate donations to plug the funding gap.
The impact of Covid on the rate of data decay
One impact of Covid that hasn't been widely reported is the effect it has had on consumer data. Our latest study reveals that the pandemic has accelerated the rate of data decay by an average of 0.5 per cent per month resulting in annualised rate of 37.5 per cent. What this adds ups to is that by the end of 2021 if a charity fails to clean its database on a regular basis more than a third of it will be out-of date. For a campaign costing £50,000 it means £18,750 will be wasted. Or to put it more starkly 23,500 direct mail packs will be put straight in the recycling bin.
The reason that data is decaying faster than usual is twofold. In July last year the Chancellor introduced the Stamp Duty Holiday for home buyers in an attempt to reignite the UK economy following Lockdown 1.0. This strategy worked; and it has led to the most buoyant property market since 2008 with a 10 per cent year-on-year rise in the number of home movers.
Tragically, the pandemic has also led to a significant rise in the UK death rate which is currently running 15 per cent higher than average, and to an even greater extent for older charity supporters.
With more people passing away and more people moving house the data held by charities is becoming obsolete more quickly than usual. It is therefore critical that a regular data hygiene process in implemented to ensure that the data is as up to date as possible meaning more accurate targeting and reduced wastage. The DMA recommends that data is cleaned at least quarterly or before any outbound campaign, although best practice is to align cleansing with the data lifecycle which ensures that poor quality data also does not adversely bias any analytics that the charity may be running.
The rise of CRM
For charities reducing this wastage is particularly important as marketing budgets can be notoriously tight and ensuring bang for the buck is critical. To maximise budgets many charities are turning to CRM. A recent report revealed that spend on CRM is expected to reach £91.22 billion by 2028 from £41.05 billion currently, a growth rate of 12.1 per cent. Much of the growth is predicted to come from the increasing number of small and medium organisations, a large proportion of which come from the third sector, that are adopting advanced customer relationship management solutions into their operating processes.
Charities are turning to CRM because it is a cost-effective way to manage donors, and solutions are becoming more accessible and easier to navigate. As a result the charities that have made this investment are now using their CRM platforms host their donor databases to reduce costs elsewhere. But with the data at the heart of the solution it means it is even more important that it is kept up to date.
How to keep data clean
But what is the easiest and most cost effective way to do this? For customers of Microsoft Dynamics 365 it is possible to screen customer data within the security of the Azure ecosystem, using the Clean Contacts partner application. This means data does not leave the Microsoft platform and processing is both automated and unlimited, meaning donor data remains accurate, always. Whilst, this is currently the only CRM platform that enables in-platform data hygiene, users of other platforms will, in most cases, therefore need to work with a third party to ensure that the data is kept compliant and up to date by regularly running it through cloud based data processing solutions.
Clean data is no longer a nice to have, it is a must have. Firstly, it ensures that charities are compliant to the Fundraising Code of Practice and GDPR, but arguably more importantly, it also means that they are optimising their donor touchpoints enabling them to build stronger relationships which in turn drives donations and increases ROI.