With six palaces, hundreds of antique-filled rooms, and a thousand staff - Sue Hall, The Finance Director of Historic Royal Palaces reveals how she helped to save her charity from the brink of collapse during 2020.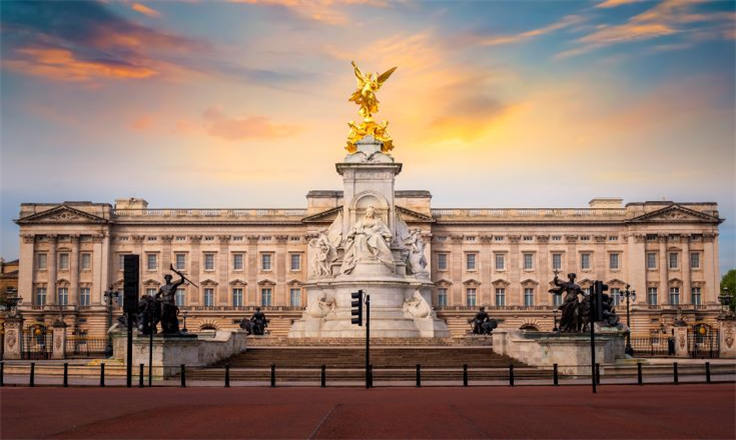 We ask why the charity was particularly badly hit by the pandemic, how their overall financial strategy needed to be remodelled, and what the road ahead holds for an organisation reliant on tourism, membership and international visitors.
Sue, how has the C 19 epidemic affected the finances of your charity?


Historic Royal Palaces is a self-generating charity, which does not get any funding from the government at all - although many people think we are funded or supported by the government. We look after and manage six historic royal palaces on behalf of the Crown – but that doesn't come with any contribution at all. We are completely reliant on a combination of visitor income, and to a lesser extent, fundraising and membership fees. Once the pandemic and first lockdown hit us last year, our income went from £120million turnover to a forecast of nothing.


"Once the pandemic and first lockdown hit us las year,
our income went from £120million turnover to a forecast of nothing".
Immediately we had to look at the worst-case scenario for our organisation. We discussed the possibility of being shut completely for 3, 6 or 12 months, the resulting consequences - and how we could navigate through it.
Were you able to apply for any external sources of funding?
We applied to the Government originally for funding - but that wasn't forthcoming, so we looked to private funding – but without a balance sheet (as we don't own any of the properties that we manage – so there wasn't anything we could give as security)) this also wasn't an easy or quick option.
In the end we went back to the government – and after months and months of negotiations, they were able to act as a parent company for us to secure our loan.
To what extent do you think the pandemic change your organisation?


We looked at the entire organisational design of Historic Royal Palaces, and from that it was obvious that we had to shrink costs, look at headcount, and reduce the number of staff where we could. We had to look at both voluntary and involuntary redundancy scheme, still at that point relying on the small number of reserves that we had to cover these costs.
"Our reserves - even in the best-case scenario – were due to run out by Christmas 2020".


We also had a large number of staff that we could furlough – and furlough really wasn't something that we jumped at. We started to furlough staff from early April - although we did not get Government approval for our furlough numbers until June.
Our reserves - even in the best-case scenario – were due to run out by Christmas 2020 – but our second lifeline came from the Cultural Recovery fund which was announced in November 2020. We eventually secured a loan of £40,000,000, which we have agreed to repay over the next 14 years (with a four-year payment holiday allowing us to build back before we start to repay).
The future shape of our charity and its finance strategy
After Covid we are going to be a very different and much smaller organisation, and it is going to take us a number of years to get back to where we were before. As a charity without a significant fundraising arm, and which is heavily reliant on membership income – the pandemic has been particularly devastating for our organisation.
"After Covid we are going to be a very different and much smaller organisation, and it's going to take us a number of years to get back to where we were before".
It has been an absolutely devastating time for the charity – as it has for many charities – but we know things will improve once this situation stops. Once the international and UK travel and tourism market starts up again, we know we can bounce back.
Going forward into 2021 – Resilience and stability
My role has been to find the resilience and funding to allow us to get to that future point. The loan we secured last year took over 9 months to confirm – most other charities would not take this long to confirm external funding.
So, the process really shone a light on the weaker points of our business model. We are a large charity but without most of the benefits, levers, and financial cushion that similar sized charities could fall back on.
So, my central focus has been about controlling costs – what financial taps we can turn off – and what strategic decisions we need to take longer term. I have had to completely change the way people think about money in the organisation.
"To be honest, our organisation had become a bit "fat", as we were cash rich, we didn't ever have the debate on who to pay first".
We have seen a consistently strong number of membership and repeat membership fees – and its wonderful to see that people are still willing to support the organisation even when they are unable to visit the properties in the usual ways.
Adopting a top-down finance approach


We were quite an empowering organisation before, allowing managers to take their own financial decisions. I've had to pull that back into a top-down approach. We now are examining all our payment mechanisms and systems – I look at the cash flow and budgets on a weekly basis, so we know exactly where we are. I've just completed a cash flow forecast for the next four years (which is a first for the organisation). We used to only look 12 months ahead.
I am moving the financial strategy away from investment to dis-investment– and now we have a £40,000, 000 loan to pay back before we start to break event – it's a very different way of looking at our management accounts.


Aside from managing the impact of the pandemic, what are your other top priorities right now?


It's difficult to turn our heads to normal life at the moment, but lots of issues will come about because of the pandemic.
Most of the team are working remotely – and yet we still had a lot of bureaucratic paper-based systems at our organisation. We have in many ways tried to change that – but its still very important to have adequate controls and systems in place. As more companies and charities move online long term – it's very important that they look to improve cyber security and controls.


"Resilience of the organisation has become my central focus – from the strength of our financial strategy to the number of reserves that we hold."
Reserves are a far more important issue now for all charities. The Charity Commission has historically been keen for charities not to build up large reserves. However, our charity only held reserves of £3-5 million, which was not anywhere near enough even for salaries. We must build up larger and more substantial reserves in future.
We are lucky to have a very close relationship with our bank - we bank with Barclays – and they have been incredibly helpful and supportive throughout this time.
Diversity has become a central issue for all charities in recent years and particularly over the last 12 months. For us at Historic Royal Palaces, we must re-examine how we talk to our staff and customer about the history and back story of the properties that we manage.
Are you optimistic about the coming year?


Even though the time frame is being stretched out longer and longer, we know that we must find the resilience to operate until we are back to normal.
Our research proves that there is still a very strong appetite and interest in UK travel, international tourism and, of course, our properties – so we know that once things reopen there will be a strong bounce back across the sector.
Sue Hall will be speaking the upcoming Charity Financials Leaders' Forum on the 3rd of March. Book your place here.