Trustees must ensure that a charity has an effective governance structure to manage and oversee its investable assets...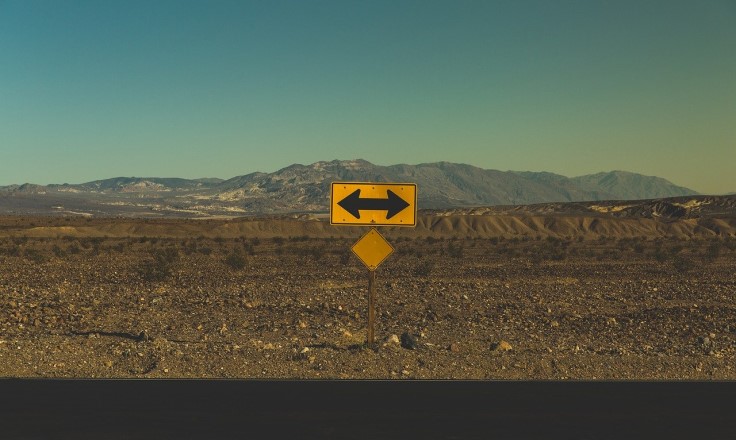 Without a proper governance structure, issues such as setting investment objectives, measuring risk and success cannot be effectively undertaken and the quality assurance associated not provided.
Good charity governance
Governance definitions have multiplied since Cadbury's simple one line in 1992, however, "the process by which organisations are guided, directed and controlled at a strategic level" is sufficient to set the context. The word strategic makes it clear that it is not about operational management.
The drivers for good charity governance have been in place since 1988 with the first SORP financial reporting framework and now its focus is on the trustee annual report. This has been further underpinned by the need for public benefit reporting and is why many charitable trusts that do not fundraise, but still enjoy considerable reliefs from taxation, have to prove public benefit.
Charity Commission guidance on charity investments (CC14) underpins the expectations of the regulator in how trustees should manage their investments, particularly in relation to stakeholders. Finally, last year saw a new comprehensive governance code for the charity sector. The updated code focuses on six principles:
Leadership
Integrity
Decision-making, risk and control
Diversity
Board effectiveness
Open and accountable
Investment sub-committees
All of these are also applicable to investment sub-committees. This is particularly important as 'muddled delegation' can lead to sub-committees creating a life of their own. The best example of this is a disjoint between the charitable aims of the organisation and the investment policy, whereby the charity is investing in companies that are producing goods or providing services which are counter to the ethos of the charity.
It is equally important not to have too many sub-committees and to ensure there is co-ordination between finance-related committees as there is a potential for duplication and confusion. Other good practice points are to limit service terms for members and to include a skills audit of members.
Behavioural governance
Behavioural governance is often ignored in articles in investment governance, which tend to focus on listing legal responsibility issues. However, it is just as important as governance because it is as much about the effective handling of people involved and their different motivations as it is about structures and procedures. This is essential on an investment committee where a trustee needs to be focused on the charity's goals and not their own personal beliefs.
As with all committees, collective responsibility is critical and the chair is primary 'inter pares', not the all-powerful leader. This is particularly important in smaller charities where the investment expertise among trustees may be limited to just one individual who has had a career in financial services. All trustees need to be listened to and need to be prepared to challenge. In a technical area like investments, the lay trustee might feel that they have little to contribute and, if this is the case, the charity should consider the appointment of further independent professional help, whether it be through a voluntary or paid role.
Independent advisors
I have concerns that there has emerged a group of many well-meaning but not registered independent financial advisors in the sector. If a charity or an investment committee decides to appoint independent advisors who are to receive remuneration, they really should use those qualified and registered with the Financial Conduct Authority. As with all services, a contract should be drawn up and this will ensure that they have sufficient quality assurance on advice and appropriate recourse. If the independent member is a volunteer, all the normal volunteer management principles apply, including ensuring regular review.
Whether paid or voluntary, the same principles of bringing a challenging and independent mind-set apply. This includes adding value by having an external perspective and being prepared to ask awkward questions to test trustee and management thinking. Assuming accountability is clear once a decision is made, there should be a joint commitment to execute what has been agreed and the final decision should be fully supported by the committee.
Terms of reference
If a decision is made to have an investment sub-committee, the board of trustees should ensure that it does not fragment the overall decision making and control of the board. This means having clear and agreed terms of reference, which should be reviewed and reconfirmed every two years. There should be a report back to board after every meeting and the minutes circulated to all trustees, not just the trustees who serve on the investment sub-committee. Although a board can delegate to a sub-committee, it must not abdicate overall responsibility.
In the Cass CCE Investment course session of governance, Andrew Hind lists seven golden rules for investment committees:
The full board must agree to the investment strategy, including the level of risk/volatility involved and performance benchmarks
The full board must agree appointment of fund managers
The sub-committee should include some external investment experts
At least one trustee member of the sub-committee should have relevant investment experience but this does not have to be held by the chair
The sub-committee should include at least one lay trustee
Trustees on the committee must form their own views and not be bamboozled by fund managers or 'expert' members
The sub-committee should report back to the full board regularly, and all trustees must engage actively with the issues.
This article is sourced from the Cass CCE Investment course session on governance led by Professor Andrew Hind and from discussions with David Rowe Head of Charities at UBS and Chair of the Investment Committee of SSAFA.