Is that your heart sinking I can hear? Impending doom? You really don't have the time? We know, as auditors we are subjected to our own institute audit review and annual independent compliance review so we can emphasise. However, we can't avoid it, and neither can charities – let's call it a necessary evil!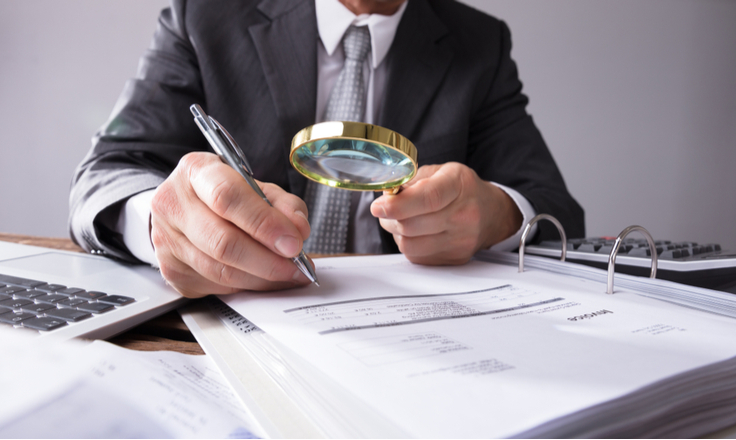 The audit process cannot be avoided. Charities must embrace it, do what they can to make the process smooth, and learn from it. Here are our top seven tips on how you can make the most of the audit process and use it to add value to your organisation.
1. The planning meeting kick starts the annual audit
As auditors we like to glean as much information from that meeting as we can, so be prepared. It is useful for you to have a copy of the latest management accounts with budget comparisons to hand as we will be asking detailed questions about them. Is there anything you want to clarify at this stage? Make a list of issues you want to address with the auditors so that there are no surprises at the audit – e.g. issues such as provisions, legacies and disclosures can benefit from being discussed at this stage. If the auditors are asking about governance aspects such as conflicts registers or risk registers at this stage they will ask again during the audit – put them on the to do list and get them sorted.
2. Prepared by client lists
Do your auditors supply you a list of everything they are likely to need during the audit? If they don't ask, it's highly likely they have a standard one – it is always nice to have a list to tick off and it helps the audit progress smoothly when all of the records required are to hand.
3. Blank out the diary for that week
The quickest way to get the auditors in the door and back out again is to be available during the audit. We know that sometimes there are unavoidable meetings during the audit week but those audits that run smoothly usually have significant access to the senior finance team while on site to enable the work to move along at pace and queries to be resolved promptly.
4. Work with the audit team to decide how best to communicate and deal with queries
Some clients would rather have the queries and requests as they arise and have blanked out the week to be at our disposal. Others still have a busy schedule so would rather have a issues saved up and emailed to them so that they can allocate the beginning or end of the day to work through them. Decide what works best for you and schedule it in so that the audit team can work alongside the plan.
5. Resolve audit queries promptly
Remember, the audit team are likely to be on to a different audit the following week, so you want to ensure that your work takes priority and is finalised for presentation to the board. Lingering issues will slow our team down; it will also prolong the pain for your team. When the audit and finance team work well together it enables them to be in and out and ready to report on their findings.
6. Ensure your auditor reports to the board in a way that adds value
The auditor should cover all of the essential compliance issues at these meetings but there is also an opportunity to talk about sector updates, remind trustees of their responsibilities and have wider discussions regarding issues such as reserves or investments.
7. Finally, the dreaded Trustees Report – the last piece of the jigsaw
The audit process isn't complete until that document is itself finalised. Again, ask the auditors for a checklist – we have a list of all the compliance points that you need to hit in order to achieve compliance against SORP. This gives you a good skeleton starting point to weave your Trustees Report around. The longer you leave it the worse it gets!
Although the audit has to be thorough, it doesn't have to be painful and disrupting. The relationships you make during the audit process with the audit team and the audit manager should allow you access to a pool of experts who you can turn to when you have questions or just need a sounding board. So embrace the audit and enjoy the gold star at the end of it – assuming we give you a good report!