As the year draws to a close, we've taken a look back at our top-read stories from 2020 to give our readers a chance to revisit any you might have missed.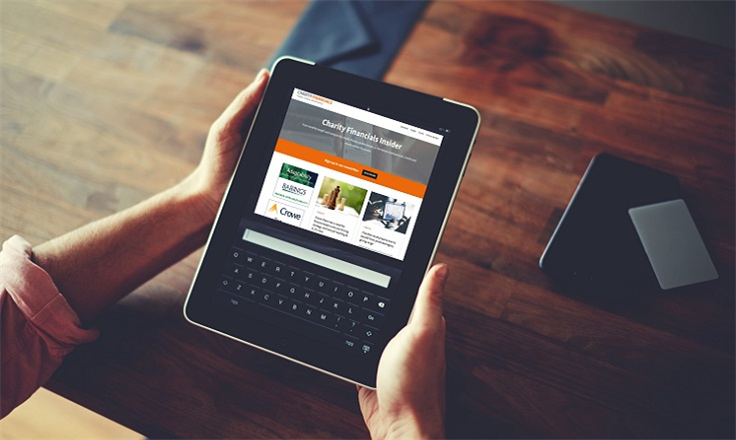 Unsurprisingly, a strong theme has emerged, demonstrating how the charity finance community have been particularly keen for information on the impact of the Covid-19 pandemic on the sector this year.
Cordell Ray, CEO of CCP (Caring for Communities and People) Charity, discussed why a new business model was essential for the charity and how social investment will now enable them to reach the next stage of their mission and provide greater financial security for the organisation.
Looking back at Charity Financials data showed us that more than 12,000 UK charities closed after the last recession. This article warned that the impact of coronavirus could unfortunately result in even greater losses.
In a year when home offices became the norm, many challenges arose for charities around procedures such as auditing. Fleur Holden from Sayer Vincent provided some guidance on planning for a smooth remote audit for your organisation.
The latest edition of the
Top 100 Fundraisers Spotlight
, published by The Fundraiser, found that publicly fundraised income fell by £92 million in 2018/19. Following the effects of coronavirus it seems that these charities should expect to face an even bumpier road ahead.
Amidst COVID-19, Thomas spoke with Charity Financials about the advice Sarasin & Partners have been providing charity clients with and the importance of maintaining a regular dialogue with advisers.
Lisa Hilder, Trustee at the Hull Women's Network, explained how their social investment strategy has helped to build resilience within the charity and enabled them to be a real source of support for beneficiaries during the pandemic.
As a result of the pandemic, HMRC agreed to relax a few Gift Aid rules, with many of these changes negotiated by the Charity Tax Group. Helen Elliott, partner at Sayer Vincent LLP, provided an overview of the changes charities need to be aware of.
Published a week into the spring lockdown, this article looks at key steps charity finance and leadership teams could take to help manage their finances through this challenging time.
Initial research from the newly launched Charity Financials Income Monitor in June showed that fundraising trading income took a severe blow in the first 2 months of lockdown.
One of our newest articles posted in early December, this Q&A with Simon Hopkins, Director of Resources at Blind Veterans UK explores how
Covid-19 has impacted the charity, as well as his views on how the sector can move forward after the pandemic and beyond.
If there are any topics not covered that you'd like to read, or if you have an idea for topics you'd like to submit or perhaps collaborate on in the new year, please feel free to get in touch with
Suzanne.watts@wilmingtonplc.com
who would be happy to discuss new ideas with you.
Charity Financials would like to wish all our readers a happy and peaceful holiday season.