The latest edition of the
Top 100 Fundraisers Spotlight
, published by The Fundraiser, found that publicly fundraised income fell by £92 million in 2018/19. Following the effects of coronavirus it seems that these charities should expect to face an even bumpier road ahead…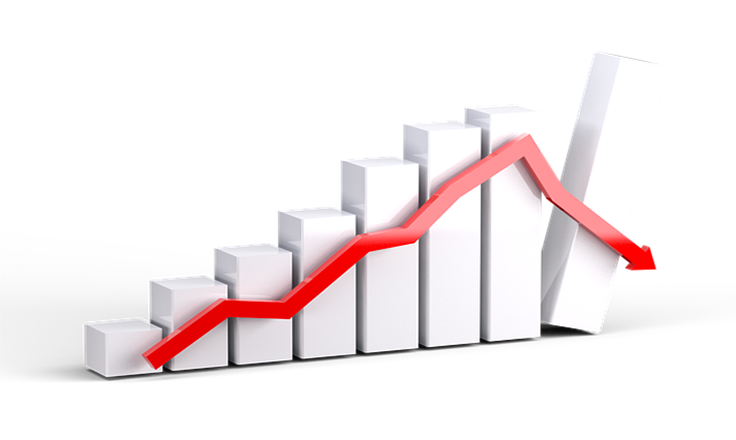 Annual results on the funding of the major fundraising charities are a key 'barometer' to trends in public support for the charitable sector. As the sector grapples with the impact of COVID-19 on its earning capacity, the findings for 2018/19 are important for indicating any changes that have resulted from high-profile sector crises, and the reactions to sector measures to address these.
The fundraising income picture for 2018/19
Voluntary fundraised income to the top 100 charities reached £5.8 billion in 2018-19. This figure represents a fall of 1.7% and about £92 million when compared with the previous year. The good news, however, is that charitable income held up noticeably better than income from statutory sources.
The drop in fundraising income can, in part, be explained by:
- 11% of the top 100 charities seeing falls of £10 million or more in fundraising
- A further 37% seeing reductions in the range of £10k to £10 million
- Inflation-only growth in a further 9%
Income from charitable activities
Income to the top 100 UK charities from charitable activities was the main success story in 2018-19, a finding that may discern positive indications on the future direction of travel in income generation. This income source increased by a real 3%, in strong contrast to the reductions in overall voluntary and statutory funding.
The National Trust, Cancer Research UK and the Victoria and Albert Museum all saw increases in income from charitable activities (£21.6 million, £19.9 million and £5.7 million of increase in real terms respectively.)
Funding from statutory sources
The previous couple of years have seen statutory income pick up, but this period ended with a reduction of 14.8% in its overall value. This was largely due to the Department for International Development's pause in the funding of international development charities while safeguarding issues are addressed.
Save the Children saw its statutory income halve, down by well over £100 million. World Vision also saw a drop of around £15 million in grants and £32 million in government service contracts.
It will come as no surprise that the growth trends for the future of fundraising income are sparking concerns amidst the current environment. Some of the key factors which could take the picture in more positive directions lie largely outside charities' controls. However, while the fundraising environment is unlikely to ease in the near future, for many people, charitable giving remains a very small part of their spending, meaning there is much untapped wealth. Therefore, charities that work hard and invest in their fundraising as a priority are the ones most likely to reap rewards from this, particularly at a time when society are seemingly more charitable.
The focus for charities now should be to redefine and rebuild donor relationships, as well as to find ways of meeting growing public expectations around environmental and ethical principles. Hopefully current sector investment in donor relationships will help provide stronger sector-wide capacity to tackle the bumpy road ahead.
About the Top 100 Fundraiser's Spotlight author
Cathy Pharoah, Centre for Giving and Philanthropy, Cass Business School Cathy Pharoah is Visiting Professor of Charity Funding and co-Director of the Centre for Giving and Philanthropy at Cass Business School. Cathy produces the definitive annual UK Foundation Giving Trends with ACF— now into its 11th edition— funded by the Pears Foundation. She has carried out research for government and many charitable clients, is a founder and Policy Editor of Voluntary Sector Review and a Trustee of the Barrow Cadbury Trust.