Simon Hopkins, Director of Resources at Blind Veterans, spoke at the 2020 Charity Financials Leaders' Forum. In advance of his session on the factors affecting charity finance, he spoke to us about his experience with these issues and the vital role of the Finance Director in overcoming them...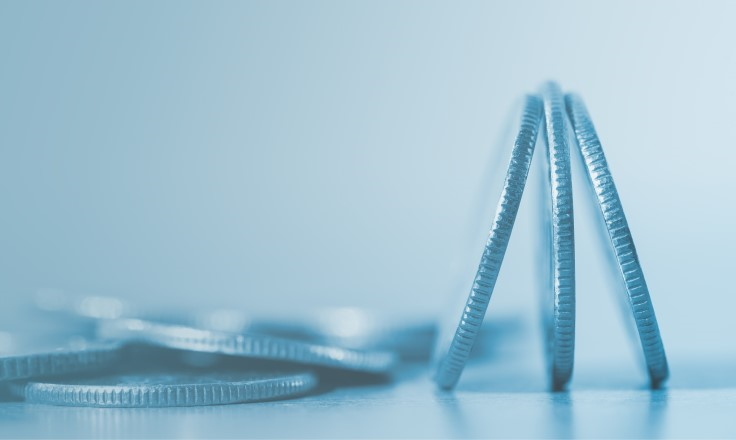 I came into charity finance in quite an unusual way. My background is 23 years as a Commercial Accountant, initially training with one of the big four firms. Then, by way of a classic 'mid-career' decision I opted to take myself out of my comfort zone and moved sector.
I moved to Whitehall to work as Director of FP&A at HMRC for 3 years. In late 2009 I was then approached to become CFO at one of the big UK charities. My first thought was that this was something you do at the end of your career (I clearly didn't understand the potential of charity finance at that point!). Once I met the organisation in question I was totally won over and knew that this was what my career had been building towards. Suffice to say my view of charity finance has changed a bit over the last decade.
Coming into charity finance allowed me to bring together all of my experience from the commercial and public sectors, which felt a very natural culmination of that experience. Moving to my current role was, for a number of reasons, both personal and professional, a very natural step. My responsibilities are fairly typical of a CFO in a complex charity. I look after finance, IT, estates and also have broader strategic responsibilities for transport and logistics.
What external risk factors are affecting Blind Veterans finance now?
I don't think we're that dissimilar from most charities. If you asked me for the single biggest risk factor for the future from a financial point of view, it's fundraising.
Fundraising is changing – it's becoming much more regulated and, dare I say, much more politicised. This is one place where we will inevitably see the symptoms of the public trust issue. Can we predict what fundraising will look like in the UK in 10 years' time? Is it going to be more regulated and restricted? What are the longer-term implications of the public confidence debate and how will they manifest themselves? I don't actually think anybody knows in absolute detail.
On top of this you've got critical societal shifts. One of our main income streams is legacies. But how is the crisis in social care funding going to affect legacies? Some think these issues of funding and social care aren't going to affect the legacy market, but I talk to fundraisers and legacy experts across the sector and I'm certainly not hearing them say that social care funding isn't going to affect them.
There's a lot of ambiguity to expect from the next 5-10 years in terms of what fundraising will look like which for me is the number one financial risk factor - for all other risks such as asset allocation, choice of operating model and so forth, we have a lot more control over what it will look like.
How are you tackling transparency at Blind Veterans to help with public trust?
Great governance and transparency are, to me, the most critical tools in maintaining and enhancing public trust and confidence. There's no magic bullet on transparency. You have to be open about the way that you work and be prepared to talk about inputs and outputs as well as outcomes and impact. Impact reporting is critical but we also have to communicate along the lines of 'we employ this many people doing these things' because that's what the public will expect.
We also need to follow the SORP very deliberately. Getting your impact report right is absolutely critical because then the public have an honest view of – "if I give you a pound this is what happens to it". The development of better impact reporting is possibly the single most insightful thing we've done collectively as a sector in the last 10 years. It's about never resting on laurels and always looking for better ways of doing things. The secret to transparency is sharing facts with the public and doing it on their terms.
What are your key income streams now and are any causing concern?
We have a very deliberate focus on income diversification. We have different fundraising streams and have been genuinely privileged in how many people have remembered us in their Wills. We have a deliberately diverse approach to donations as well.
However, diversification goes much further than fundraising which is why we also have a very well managed investment portfolio and own a number of properties that help us generate rental income too. To be on top of income diversification I'd argue that you need to think a lot wider than just 'traditional' fundraising.
Having a well-managed investment portfolio is critical. Blind Veterans have two highly respected institutions managing our money with high quality, diverse stocks and funds. Our two managers have different styles which brings you diversification in itself.
Does financial risk vary depending on size of charity?
I do think size is a critical factor in managing financial risk. That said, your choice of business model is equally important. You can have a big charity delivering public service contracts which is a particular business model, then you can have a foundation trust with a big investment portfolio, and they are absolutely chalk and cheese in terms of how they operate and how they deal with financial risk.
There's as much difference between those two charities as there is between high street retailer and an oil company with a rig in the North Sea. There's a lot of useful discussion still to be had about tailoring risk management to business model.
What advice what you give charities facing finance risk?
The advice I've always given as a mentor or coach is twofold: firstly, make scenario modelling part of what you do. What I've noticed over the past 10 years is that when charities hit a financial problem they don't deal with it early enough. By making periodic scenario modelling part of your professional furniture you get on the front foot and deal with issues early.
Secondly: make sure that finance is properly positioned within your organisation. You're managing a business and if finance is relegated to a back-office function, you're not getting it right. Finance must be seen as a strategic leadership function for you to have the right conversations about structural viability.
What does an effective finance function look like?
I think it's about getting the cultural fit right. I don't think it's about the mechanistic tasks or the reporting line or the job title. It's that culture that says, 'do we want to embrace world-class business management, or not?' To embrace it you have to engage finance people in the creation of strategy early because they will be the person to ask the difficult questions that lead you to the right solutions for underlying viability.
In my 35 years' professional experience, I've always seen this correlation between a well-run and financially resilient organisation and a mindset around finance that rejects the old trope of the back office. As the CFO you have to make sure you get that positioning right. Hopefully your CEO and your trustees will want it too!
What's your main takeaway for people in attendance at the CFLF?
For everybody to take the question: 'when was the last time we had an honest conversation about the underlying business model and whether it's viable?' back to their organisation. To me that is true strategic risk management.