Charity leaders discuss evolving leadership style through the pandemic.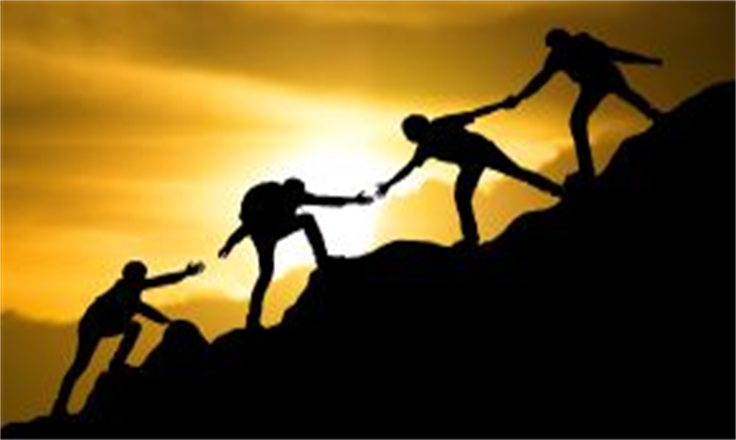 How has your leadership style changed since the beginning of the crisis?
I have always believed in leading by example and since we had to go to largely remote working, I have found that I have needed to be more intentional in doing this. As leaders we can't assume that people see us 'walking the talk'. Any crisis prompts focus on the essentials. And 'why we do what we do' has always been important in my conversations with the people I lead. Since we have been working away from each other, I have needed to become clearer in saying why we are the best charity to deliver this change in the world, in relation to our charitable purposes, and how we do this is centred by our organisation values. On a personal level, it's been more important than ever to show I care in how I communicate and connect with the people I lead.
What have you learned about yourself over the last 12 months?
I have learnt so many things about myself in the last year. I hadn't been sure how productive working from home could be, and I have been surprised and pleased at how well we all transitioned. Over the last year I have recruited and built new teams, as well as forming new relationships virtually. I have always been an active delegator, because delegation and trust is central to enabling and empowering people to do their best work. I learnt that you need to be explicit about giving trust when we were distance from each other.
Both as an individual and leader, I learnt that how vulnerable I feel as a mixed-race woman. The murder of George Floyd and tripling of reported hate crimes against people of East and South East Asian heritage in the last year surfaced this for people of colour. As a leader, I learnt to acknowledge this vulnerability publicly because if I can't show it's safe to do so, how will people in my organisation feel safe to be different? We need also to move beyond words and I have been holding my organisation to account, ensuring we commit to concrete actions towards diversity, equity and inclusion and report publicly on our progress.
What will be your key financial priority for your organisation in the next 6 months?
Life for people with mental illness has always been tough, but this is now being made worse by the Coronavirus. Many people and organisations have experienced challenges in how they can work. Our trading subsidiary, which runs a venue for meetings and training, remains under pressure, as is the Charity's property rental income as our tenants are also experiencing financial challenges.
As an independent NHS mental health charity, we were really privileged to be supported by the general public's generosity during the pandemic. This allowed Maudsley Charity to increase our grant giving to meet immediate needs of people experiencing mental illness both in hospital and in the community. We are now working with our partners, South London and Maudsley NHS Foundation Trust and King's College London, to fund longer term solutions. We believe needs will increase and we want to ensure we have enough income to meet the need.
Mental health issues have received a massive boost in attention and awareness since the start of the pandemic. How are you keeping your organisation and its campaign in the spotlight, as the covid threat declines?
On average, 3 children in every classroom have a diagnosable mental illness. Half of all adult mental health conditions are present by the age of 14. We have a strategic focus on improving mental healthcare for children and young people. Recently we have launched a public campaign to Change the Story on children's mental health. We are currently committed to funding and raising funds for a world-leading centre for care and research in south London, which will be completed in 2023/24. Together with our partners and young people, we have the chance to achieve something life-changing; redefine how we care for growing minds and improve the quality of life for generations to come.
Who has been your mentor / inspiration in your career to date?
The wonderful thing about the third sector is the passionate and innovative people. Judy Cromarty, Executive Director of Ochil Tower School for children and young people with additional support needs, continues to be a great influence. I was also fortunate to be mentored by Jolanta Lasota, Chief Executive of Ambitious about Autism, during a period of personal and organisation change. I am also grateful for my peers who generously share their experience and inspire me with their passion to make our world better.