Charity leaders discuss evolving leadership styles through the pandemic.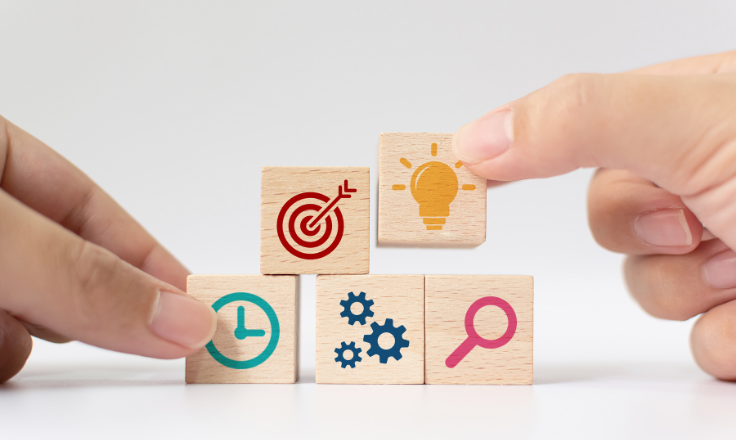 Did you feel your charity was well prepared to deal with the pandemic?
On the whole, yes.
We had a crisis management system in place and a crisis response team was set up early on which amongst other things made the decision when to move from the office to working at home.
We were well prepared to work from home as a lot of us were already working remotely at least some of the time and I think the only question was whether the network would hold up to everybody working remotely. We had a trial day shortly before the lockdown and this gave confidence that this wouldn't be a problem.
Zoom had already been our default video platform for a couple of years and had really been the game-changer in terms of the functionality for working from home. We did, however, have to arrange some equipment and furniture for quite a lot of staff in order to make full-time working from home workable on a long-term basis.
Financially we were lucky enough to have a well-diversified income stream and weren't particularly exposed to income streams that required a physical presence. Also, the performance of our investments greatly benefited from the fact that we exclude many of the sectors which were hit hard by the Pandemic such as fossil fuels, extraction, airlines etc.
How has your leadership style changed since the beginning of the crisis?
I don't think it fundamentally changed but I did adapt it. For example, as soon as we started working from home I set up 30 minute sessions at the beginning of every day with my four direct line reports (I have since reduced this to three time per week). I normally spend time talking to them at their desks during the day and so I felt it was important that I replaced that with something. The side benefit has been that we have spent a lot more time talking as a group and that has proved to be really useful and demonstrated to me that when we do go back to the office in some form or another, I need to maintain more regular sessions of this group than prior to the Pandemic.
For the team as a whole (more than 20 staff) I set up short check-in sessions where we shared with each other issues we were experiencing and tips for how to deal with these and also how to keep entertained during the lockdowns. For the first three months, I also shared a music video with the team on a daily basis – this just so that I had some form of daily contact with everyone even if their reaction to it was to auto-delete! Fortunately, I did manage to encourage a few other members of the team to also share videos and puzzles etc. We also had a team escape room session which everybody seemed to really enjoy.
I would add that it has been a very tough 12 months for the team from a workload perspective and I have really had to make sure that everyone is able to manage their workloads and make sure they get adequate time-off. Also, to try and avoid and sometimes push back on unnecessary work demands.
What will be your key priority for your organisation in the next 6 months?
We have revised our organisational strategy and at the same time we are implementing a new operating model. My main focus in the coming months will be on helping to implement that model which can help transform how the organisation works and how it makes resource allocation decisions. In particular, we will be implementing more formal project-based ways of working and we will be focusing our financial reporting on projects and integrating this with our performance reporting. At the same time we will be shining a light on any projects that fall outside our main objectives. I am really excited by the potential that these changes have but as with any change process it presents plenty of challenges!
Your charity's main focus is climate change and animal protection – how are you getting this issue back into the main spotlight?
Actually, our main focus is on halting the devastating loss of nature (not just animals) that we are currently experiencing. Climate change is a significant driver of that loss and so is the food system. There is little question that this is the biggest issue that our species faces and we will have to take significant actions on a global basis. The earlier that these actions are taken the less painful it will be but we have left it to the stage that this is now an emergency and now needs to be dealt with as an emergency.
We have worked with others to help promote the importance of nature and the urgency with which we need to change our interactions with it. Individuals such as David Attenborough have really helped us to get the message across in the last year or so but we are also seeing more and more support from not just the public but also politicians and companies. It is true that the Pandemic, for obvious reasons, has received the most media attention in recent months but we have still seen an uplift in the number of supporters and in funding. We also have some very good and important opportunities this year to raise the profile of the nature crisis including at the COP26 meeting in Glasgow in November and the UN Biodiversity Conference in China in October.
Who has been your mentor / inspiration in your career to date?
I don't think I've had a mentor as such. In terms of inspiration though, learning from the environmental movement in my mid-twenties was life changing. 'Seeing Green' by Jonathan Porritt was probably the book that helped me to see that environmentalism was not just a niche one issue matter but instead that it was holistic and related to every aspect of our society – health, education, the world of work, foreign affairs etc etc. I am lucky enough to work with colleagues that continue to inspire me with their knowledge and passion.