The coronavirus pandemic is undoubtedly creating an increasing financial crunch on charities and their advisers...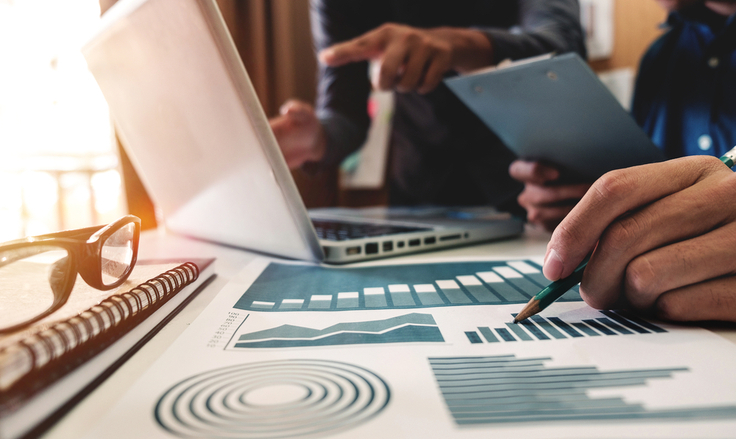 The following information is intended to help you and your charity's stakeholders decide which steps to take to manage your finances through this challenging time.
Based on the government directive that non-critical workers should stay at home during the outbreak, charities now need to plan to operate with a significant proportion of staff or volunteers unavailable — or working from home — as well as with a huge loss of fundraising income from events being postponed or cancelled.
The National Council for Voluntary Organisations are advising charities to focus on the immediate future, meaning the next week or so, and not to make firm plans based on the situation beyond that, as we simply do not know.
So, what immediate actions should your charity be taking?
1. Focus on your cash flow management
To mitigate further unexpected risk to your charity's financials, map out any current fixed costs to your charity and when they're due, against any expected income, to ensure both are met to their intended deadlines. This should reduce further uncertainties as to the future of your charity.
2. Look at any outstanding payments and debts
Be sure to chase all outstanding debts to your organisation and send invoices for any services that you have already delivered, ensuring they are paid on time.
If you currently receive funding from external bodies, submit any required reports on time to guarantee that you receive your future installments as and when intended.
3. Assess recruitment costs
If you are currently, or were prior to COVID-19, recruiting for new employees or volunteers, make sure you focus your vacancy posts and all related costs to external agencies on the most crucial and necessary roles to your organisation during this time.
4. Delay committing to future expenditure where possible
For any current repayments, check with your lender if they are willing to delay this due to the unforeseen circumstances. Otherwise, talk to your bank manager about an overdraft facility.*
*It's prudent to seek advice from your bank manager about potential overdrafts, even if you think you might not need one.
5. Hosting board meetings and AGMs
With the end of the financial year fast approaching, your charity may have formal meetings or AGM's to undertake within the next week. You should refer to your organisation's governing documents and the specifications it sets on remote participation and the vital people due to attend.
'The government's health advice may lead to charities having no choice but to cancel or postpone their AGMs and other critical meetings. If as trustees, you decide it is necessary to do so, you should record this decision to demonstrate good governance...
Wherever possible, we ask you to try to get your annual reports to us on time. However, where the situation impacts on the completion of annual returns and accounts, charities with an imminent filing date can call us.'
The Charity Commission has said that they will take a pragmatic approach to regulation during this period, while making trustees aware of the impacts of their decisions on their charity.
Charities should also ensure meeting venues already booked for such meetings have been cancelled and cancellation policies reviewed.
6. Liaise with your funders
If you work with bodies that regularly give to your charity to help with running costs etc.,
speak to them about the impact of cancelling or delaying project activities which are part of funding agreements. London Funders has released a
joint statement
, signed by an alliance of funders across sectors, pledging to offer support to groups affected by the outbreak.
7. Keep an eye on investments
Charities with stock investments will have seen a fall in their investment valuations during this time. This could impact charities using investments to secure borrowing or any liability pension schemes in place. However, in the long term, it's likely that markets will recover, and investments will regain their value.
Other considerations:
If you can, try to budget for increased contingency costs over the next financial year
Speak to your funders about the impact of cancelling or delaying project activities that are part of funding agreements. The Association of Charitable Funders

have encouraged funders to contact their grantees and discuss how they can best support them.

Reporting serious incidents remains the responsibility of charity trustees, whose decision it is to recognise whether an incident is significant in the context of a charity, to then report to the Commission. See our guidance on serious incident reporting.
We will update this page with updated guidance as further government news is announced.
If you would like to receive regular updates on managing charity finance, please sign up to our newsletter here.
Useful resources: