Charity Financials has partnered with Ashish Patani, Director, Ashlynwood, to host the live webinar 'Dealing with the "new normal": managing charity governance, operations and finance during COVID-19'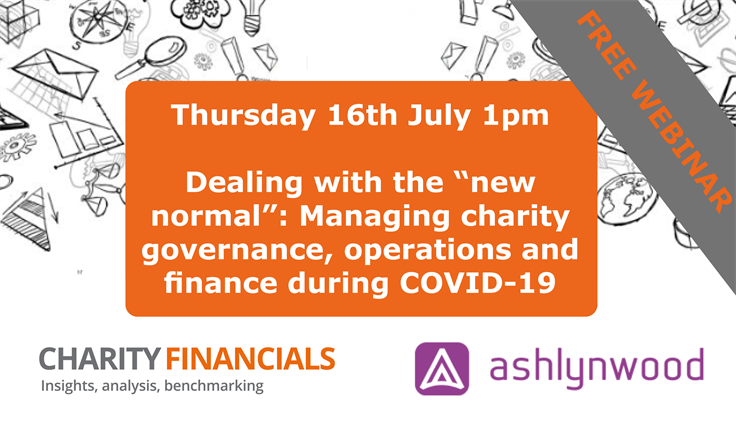 The webinar will delve into the challenges faced by charities in light of the coronavirus pandemic and will look at examples of how to work effectively while working remotely and managing teams, volunteers and boards under the new operating procedures required in the "new normal".
During the webinar, attendees will also hear
from
Heather Benjamin
, Chair, Air Ambulances UK about how they're thriving during this time.
Don't miss out.
'Dealing with the 'New Normal' is a
free
webinar and will take place on Thursday
16th July at 1pm.