There is a 'Gift Aid gap' worth millions of pounds to the charity sector, so organisations should make 2018 the year that they reconsider their approach to this important tax relief…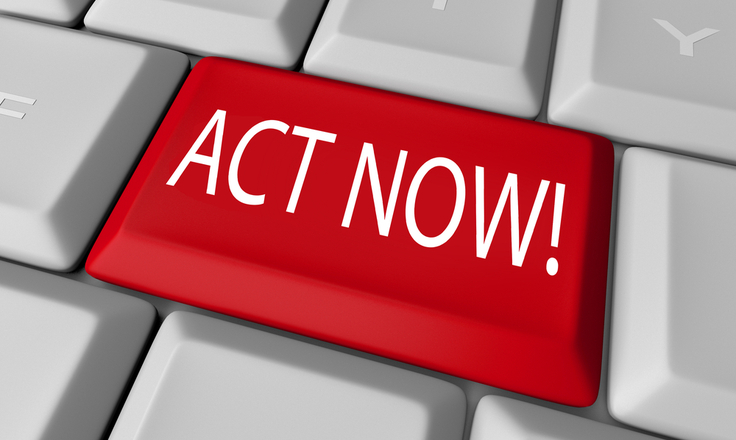 Gift Aid is one of the most important tax reliefs for charities and it is worth over £1.2 billion to the charity sector every year, according to HMRC. This is a significant amount of money, yet research indicates that there is still a multi-million pound Gift Aid gap.
Are you prompting donors to think about Gift Aid?
Research from HMRC indicates that people respond most receptively to 'asks' to claim Gift Aid if there is a clear link to their charities activities. These could be messages about how much was claimed last year and what has been done with the funding generated from Gift Aid. Alternatively, it could be reminding donors what more could be done if every donation received by the charity claimed Gift Aid. Behavioural economics indicates that people are more likely to be loss averse, so reminding them how much could be lost if donors don't Gift Aid their donation can also be effective.
There is also the need to ensure that volunteers and supporters fully understand what the Gift Aid system is and the benefits of the charity. Again, research from HMRC indicates that 'trusted ambassadors' such as volunteers, supporters or celebrity patrons are effective channels in explaining Gift Aid and encouraging people to recognise the value of ticking the box.
We know that donors who understand Gift Aid are more likely to claim Gift Aid, so education should not be seen as a luxury but as a necessity.
Making sure you make the right claims
The cost of error to Gift Aid is three times higher than fraud according to the National Audit Office. It estimates that around £45 million is made in erroneous claims ever year – more than the £15 million lost due to fraud.
Charities with experience in Gift Aid will recognise this statistic and the need to have effective processes in place for identifying the right donors. Again, educating staff and donors is important but also considering 'high risk' donor groups.
Young people (and more likely to be on lower income or have irregular employment) as well as those that are close to or over retirement age are good examples. The significant increases in the Personal Allowance has lifted millions of people out of income tax but also out of Gift Aid.
Regular audits and internal checks are the best remedy, as well as contacting long-standing donors who claim Gift Aid to ensure that they are still paying tax. In the past this may have been practical on a three or four-year basis, but with people's tax status changing more regularly it might be worth considering shortening this to one or two years.
Are you missing out on Gift Aid?
Generally when charities think about Gift Aid they tend to think about donations and direct debits, but increasingly charities have to innovate to raise funds. Crowdfunding, events and supporter schemes are becoming more common.
Rather than assuming that some types of activities cannot be eligible for Gift Aid, charities should ask whether they could be structured in a way to enable Gift Aid to be claimed and get maximum value for the organisation.
When setting up events, do you have to charge or could you ask for donations instead and claim Gift Aid? What benefits are you offering to your members or supporters? Could adapting them make the scheme open to Gift Aid?
Think again about the Gift Aid Small Donations Scheme
The government has also reformed the Gift Aid Small Donations Scheme, after campaigning from CFG and other charity bodies, which means that more charities can benefit from it. New charities, or charities that irregularly claim Gift Aid, are now eligible for the scheme under relaxed eligibility rules.
This means that more charities which carry out fundraising through small cash donations and bucket collections are able to claim Gift Aid style payments on their fundraising – boosting their value by 25%.
Charities that conduct their activities out of a building such as a community centre may also be eligible to claim on small donations to support their upkeep. Given the cuts to discretionary business rate relief in the charity sector, anything that can help generate income to pay for the upkeep of buildings should be utilised.
The funding environment must concentrate minds
Gift Aid is one of the main ways that charities seek to remain tax efficient. Individual giving has become ever more important as a form of income for charities as government grants and contracts have dried up.
For charities, big and small, fundraising is the order of the day but making sure that you get the biggest impact from your donations is critical. Gift Aid is one of the charity sector's biggest allies in improving our financial sustainability. All charities should make the most of it.