Investing reserves can be an effective way to generate income, but where should charities start?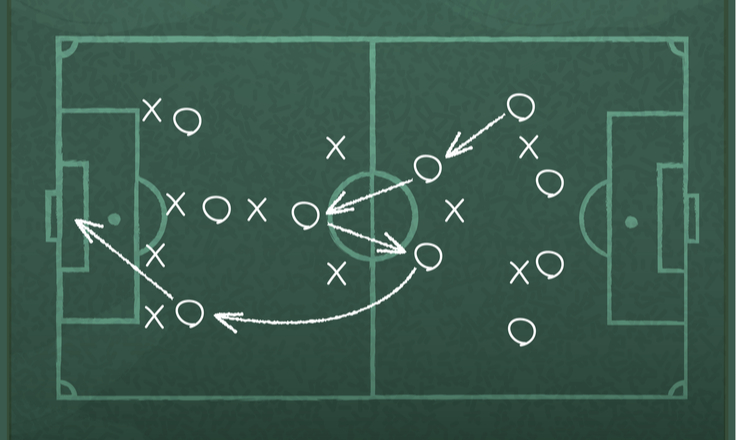 Developing an investment strategy can feel daunting, particularly if your charity is venturing into this type of financial activity for the first time. But by following the proper process and securing the help of experts, it is possible to develop a strategy that could generate good returns for your organisation.
James Brennan, Investment Director at Rathbone Investment Management, explained: "Following a decade of meagre returns from cash deposits many charities have taken the decision to identify 'longer-term' reserves and invest those to generate a superior return to cash."
Understand your legal obligations
The first step to
developing an investment strategy
is to understand your legal obligations. Charity law stipulates that trustees must know and act within their charity's powers to invest; and they must exercise care and skills when making investment decisions and select suitable investments for their charity.
Importantly, governing documents, such as the articles of association, must be checked to see what investments are allowed and whether any restrictions are in place. Only then should decisions be made about how the investment(s) will fit in with the charity's overall financial plan and objectives.
The Charity Commission, in its guidance CC14 –
Charities and Investment Matters: A guide for charities
, recommends that, regardless of the size of the organisation or its investments, a written policy be drawn up that sets out a framework for investment decisions, helping you to manage the charity's resources effectively and demonstrate good governance.
"Understanding what money is available for investment and what is restricted is important," says Brennan. "Another consideration is the time scale. To determine this, questions need to be asked about the aims of the investment: is capital needed in the short term or is a longer-term investment ok? These facts will shape the investment process and determine the appetite for risk."
How much to invest? And in what?
In the
2017 Charity Financials Investment Spotlight
, the size of the investments made by charities ranged from £1,000 to £22.3 billion. Nearly half of those included in the report had investment assets worth less than £5 million, which collectively amounts to £3 billion – generating £323 million in income.
However, although investment assets have grown by an impressive 63% since they started to recover from the banking crisis, 52% of charities experienced a decrease in the value of their assets. Acknowledging that you could lose on your investments as well as gain should always be front of mind when considering how much to invest and where.
Charities are legally allowed to invest their funds in anything that they expect to keep or increase its value, such as cash deposits, shares, property or common investment funds. The amount you could and should invest will be outlined in your investment policy and will be linked to your appetite for risk and to your investment goals. What is important is that these investments secure the best possible financial return for the level of risk that is considered acceptable by the trustees.
For example, do you want to invest in a financial product that provides a lower but guaranteed return, such as a government bond, or one that could generate a high return but that could fluctuate according to the market, such as stocks and shares?
There are many options available. GAM Investments, for example, offers small charities a range of options, including a Defensive Portfolio, Cautious Portfolio, Balanced Portfolio, Growth Portfolio and Global Equity Portfolio.
The economist, Professor John Kay, recommends a strategy of diversification to manage risk. Speaking at a Cazenove Charities Investment Lecture, he said: "Don't avoid risky investments, but build a diversified portfolio – both between and within wide asset class definitions. Think for the long term. We can't know what future will hold, and we can't be sure of the outcome, but the longer the time horizon the more likely we are to generate returns from real assets."
Consider the costs
Cost is also an important consideration when investing, adds Rathbones' Brennan: "If a segregated portfolio is required, it can be more expensive than a pooled option and many managers often have a minimum initial investment of several million pounds that will be beyond the budget of many smaller/medium sized charities."
A segregated portfolio is one that is tailored precisely to the client's individual circumstance, goals and risk tolerances, while a pooled option is a way of putting sums of money from many people into a large fund spread across many investments and managed by professionals.
He adds: "If a segregated portfolio isn't appropriate, then the good news is that there is a plethora of specialist charity funds out there that range from diversified multi-asset funds to specialist areas such as UK commercial property. They are normally available with a minimum investment of just £10,000 so are accessible to both big and small charities, and offer administrative simplicity with benefits such as daily pricing, quarterly dividends and simplified administration."
However, for those embarking into this arena for the first time or who are from a small charity, simplicity is something to keep in mind. With charities often having limited resources available to manage the investments, the general view is to keep it simple; the more complicated a strategy, the more it can cost and the harder it can be to administrate.
Where to find help
If your trustee board doesn't have the skills and experience necessary, you need to take advice from someone who does, such as an investment manager. You must make sure that any advice you receive is impartial.
Choosing an investment manager is an important process in itself. There are 278 investment firms that manage investments for the top 5,000 charities. Cazenove Charities has the most clients with 261, followed by Rathbones. You can find more by visiting
http://www.charityfinancials.com/advisers
.
Charities should look for an adviser who will give advice as part of the fee they charge for the investment purchased. You should also check what they offer as part of their relationship with you as different managers will offer different services and facilities, such as performance management, online access to the account, and regulatory and client reporting.
If you use investment managers you must, by law, also have a legal agreement with them. This agreement must require the manager to invest in line with your charity's investment policy. Trustees should regularly monitor how the manager performs – however, there also needs to be an element of trust.
As Professor John Kay says: "Don't pull the plant up every few years to see how it is growing. Find a good manager and let them get on with it."