Sarasin & Partners is a London-based asset manager that manages c£13 billion of assets on behalf of charities, institutions, intermediaries and private clients, from the UK and around the world...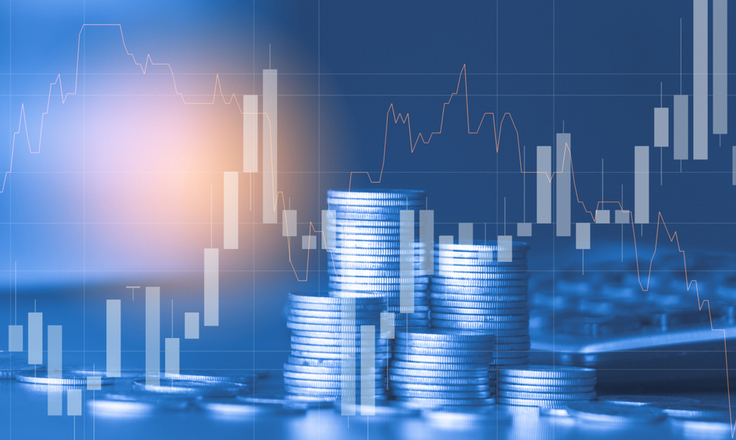 Thomas Lindsey is one of twelve client facing investment managers within their specialist charities team
—
responsible for looking after 440 charity and not-for profit clients.
Amidst COVID-19, Thomas spoke with Charity Financials about the advice they're providing clients during these times and the importance of maintaining a regular dialogue with advisers.
My main focus is on the management of discretionary client portfolios and providing strategic guidance to trustees and executives as they seek to achieve their organisation's unique objectives. I also sit on our alternative investments committee, a body charged with the selection and appointment of third party managers of esoteric asset classes such as infrastructure, renewable energy, private equity and hedge funds.
How has COVID-19 impacted your work within Sarasin as a whole, and then the work you do with charities?
As with many other professional organisations, we have had to adapt to wide scale remote working in a relatively short period of time. The key priorities for us have been to ensure a seamless transition for our clients and that effective operational management of their assets has been unencumbered. We are fortunate to have a fantastic team of back office support staff who have enabled us to continue to service our charity clients when they need us most.
In terms of our day to day work with our charity clients, that too has shifted remotely and virtually more effortlessly than we might have first envisaged. Trustee and investment committee meetings are being hosted virtually, as are formal investment reviews and pitches. Increased email and telephone contact is also replacing some of the face-to-face interaction lost through cancelled meetings.
Mindful of the marked economic uncertainty, at a time when we are unable to host events and gatherings, we are making every effort to communicate and make ourselves available to our charity clients as freely and readily as we can. This has resulted in a greater emphasis on social media activity, interactive webinars and online video content to ensure that key messages and assurances are being delivered in a variety of mediums. Crucially, we also want to provide our clients with an opportunity to share their views and ensure that any questions or concerns are addressed fully and in a timely manner.
What advice would you give to charities and how they approach their investment strategies during this time?
We are acutely aware that this is an uncertain time for all charitable organisations, including those who are reliant on their investment portfolios to service their grant giving and charitable operations. Periods of heightened pressure and anxiety are often, however, when investment managers can offer the most value to their clients. While each charity will have its own very specific set of circumstances and challenges, there are some general principles and assurances that will apply to the vast majority of organisations:
1. Have faith in your strategy
One of our defining philosophies at Sarasin & Partners is that investors should never predicate their success on the skill of their appointed manager to avoid losses. A robust strategy lies at the heart of long-term success. Most organisations with professionally managed investment reserves will have formulated a suitable investment strategy with their fund manager that matches their requirements and, crucially, will ensure that volatile assets such as equites are invested with a suitably long-time horizon. In turn, this should ensure that in times of market stress, trustees will avoid becoming forced sellers of such investments at unattractive valuations, relying instead on less volatile and more easily accessible funds. Volatile assets are then given the opportunity to recover.
It is always unnerving when markets fall so precipitously and the tragic human costs of the pandemic make this a particularly disturbing crisis. However, over time, markets do recover and investors will continue to be compensated over the long term for enduring these periods of short term volatility.
2. Maintain a regular dialogue with your manager or adviser
It is highly unlikely that an investment portfolio will be rendered worthless, even in the most dire market conditions. In extremis, individual companies may go bust and specific bond issues might default. However, most charity portfolios are well diversified by asset class, sector and geography, meaning that the impact of these rare events should be relatively minor. There will be testing periods but market crises and recessions do come to an end. They can cause lasting and permanent damage to certain sectors but the world finds a way through each crisis.
The economic shock caused by COVID-19 may result in a longer and deeper recession than we have seen for many years but our central expectation is that economies and markets will recover. Ultimately, talking through your concerns with a measured and experienced investment manager and reflecting on past collapses and recoveries in confidence should ensure that emotions are kept in check.
3. Put recent falls into perspective
If your organisation is fortunate enough to have been invested over the past decade or even 2 - 3 years, you will have enjoyed a period of unusually high real returns. In 2019 alone, a typical, balanced charity portfolio produced a return in the order of 15 – 20%. Given that, at the time of writing, many asset classes have recovered significantly from the market lows of late March, we are still suggesting to clients that now is not too late to be raising cash, particularly if the damage to the economy is likely to be detrimental to your organisation's operations and cash-flows in the years ahead.
What key challenges are you having to overcome as a result of the pandemic?
The lockdown measures have brought with them all of the ubiquitous obstacles faced by everyone who is working from home. For us as a charity team, one of the main challenges has been maintaining an effective team dynamic. We are a hugely collaborative and communicative group that thrives on sharing information and ideas in a close-knit environment. With everyone working within a matter metres of one another it is easy to forget how vital a part this proximity plays in the often-maligned office environment. Recreating this has been tough with the barrier of physical separation. In response, we are ensuring that we afford ourselves sufficient time and space to allow creative thinking and collaboration to flourish. Regular virtual team meetings, group projects and one to one calls are all now forming a crucial part of the new normal.
It has also been interesting to observe how accepted conventions and habitual behaviours have adapted and in many instances been improved. Meetings, for example, have inevitably lost a lot of their character and human interaction but, in a virtual setting, tend to be run more efficiently. It is difficult to drag out an agenda when the presenter or host is met with a deafening silence and a blank screen! Similarly, the absence of commuting has left colleagues with a meaningful amount of time that had previously been lost and many are now able to spend more of it with their families.
What challenges do you foresee in future for your business and clients – post pandemic?
Nearly 50% of the assets that we manage at Sarasin & Partners are on behalf of charities and not-for-profit institutions, and so our fortunes and those of the charity sector are very much intertwined. The deteriorating economic environment is having, and will continue to have, a marked impact on charitable organisations as the stresses placed on beneficiary pools begin to take their toll. All whilst trustees, financial controllers and executive committees are having to adapt to the new remote, virtual reality that has been imposed on them. My experiences of the past few weeks suggest that Boards are doing a remarkable job of keeping in close contact with one another and activity at the charities we work with has increased noticeably. Our commitment is to continue to be accessible to our clients and ensure we understand the impact that COVID-19 is having on their organisations as best we can.
As investment managers, our focus remains on identifying and investing in businesses that will continue to produce lasting economic value for our clients, while doing so in a manner in keeping with the values of the organisations who appoint us. In the longer-term, investors will face a new paradigm that will almost certainly see slower corporate profits growth. Companies will have to battle to deliver valued goods and services to their customers, while earning sustainable returns that validate their license to operate and prosper. The challenges and changes to our lifestyles brought about by COVID-19 will only serve to polarise the fortunes of these entities, making attractive investment opportunities increasingly elusive. In the new era that we find ourselves, investors and their appointed managers must therefore remain vigilant and focused on differentiating between tomorrow's likely winners and losers.