Martin explains the challenge of gift aid, the importance of improvement over perfection and the necessity of shining a light on risk mitigation practices within the charity sector…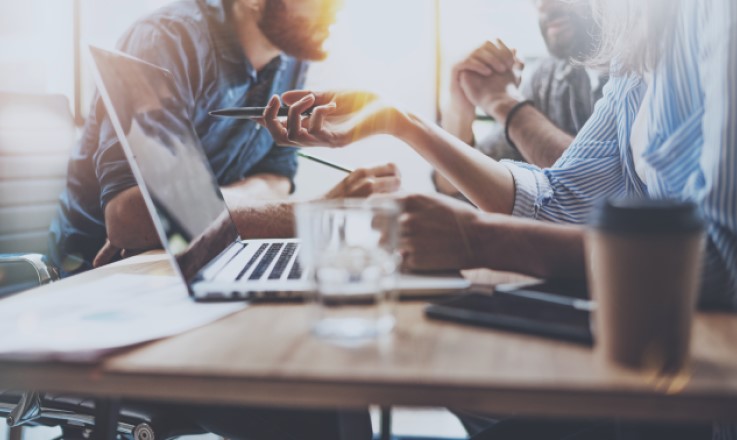 How has your role evolved in the time you've been working as a finance director?
My role has naturally evolved as I have gained experience, predominantly evidenced through a broadening of management responsibility – as well as finance, I look after IT, procurement, legal and governance, risk and assurance. A greater influence on my role comes from the nature of the organisation. At the BHF, the long-term nature of the charity's research funding commitments and ambitions requires a strategic focus. I aspired to that in previous retail roles, but often had to worry far more about short-term cash flow constraints.
What's the most challenging part of your role? Are there any misconceptions?
There is often the perception of the grumpy finance director. However, that may not be a misconception, as we often have the necessary role of robustly challenging forecasts and business cases, of ensuring appropriate process and control is in place, as well ensuring the implications of financial underperformance are understood and actioned.
What's your biggest professional achievement?
In prior roles, completing an FTSE250 flotation and significant debt refinancing deals were very rewarding professionally. However, when at HMV the experience during the first half of 2011 of successfully co-ordinating an overwhelming programme of work including business disposals, refinancing, shareholder circulars and potential insolvency was, with hindsight, a significant achievement.
Are there any particularly onerous elements of regulation/legislation that you as CFO must ensure compliance with?
An area that was new to me in the sector, but is undoubtedly challenging, is gift aid – both on cash donations and separately the retail gift aid scheme. In both examples, ensuring compliance with the legislation requires embedding robust operational processes, as well as ensuring facilities exist to store and access complex transactional records and evidence.
How do you stay involved with the wider organisation, as opposed to working as a separate function to the wider charity?
Our team includes experienced finance business partners and supporting finance analysts embedded within the wider charity. This gives insight into developing issues, as well as supporting effective communication on finance related matters. I also chair the BHF's Operations Board, which brings together senior leaders to better coordinate planning, project, compliance and governance activities.
Do you think the charities SORP needs a rethink? Is it fit for purpose?
I don't have a strong opinion either way. A challenge for the sector of any reporting, accounting or governance rules, is the extraordinary breadth of organisations with charitable status.
How do you accurately measure social impact against the charity's expenditure?
This is an area we are discussing at the moment, as I know many other organisations are. It is challenging, as the early-stage discovery science which forms a large part of our charitable spend, contributes to a wider knowledge base that will deliver patient benefit over perhaps a 10 or 20-year time horizon. That's very difficult to measure, particularly over a shorter time period.
What's the most useful piece of professional advice that you've ever heard?
I've always referenced the idea of improvement, not perfection. Don't give up or be discouraged if you can't change or achieve everything you want overnight. Set realistic expectations and then ensure you continually improve and progress.
Are there any funding sources that your charity would be reluctant to accept donations from?
We have a strict restriction on tobacco (direct or indirect), both in our investment strategy and corporate relationships. More broadly, the BHF's reputation is built on independence, so we are always mindful of actual or perceived conflicts of interest in any partnership or other potential source of income.
What do you think will be the biggest challenge to both your role and the charity sector more broadly in the next few years?
There is nothing I would call out specifically, beyond the extraordinary level of uncertainty we currently face both politically and economically. This will likely require greater flexibility of thinking and approach (both in income generation and mission delivery) as events unfold.
Are there any particularly difficult or interesting issues affecting the sector/your role that you would you like to see more information on? For example, investing, accounting, reporting etc?
Nothing specific, although I would note that we have just completed a lot of work on risk mitigation within a small defined benefit pension scheme. There are much larger and more complex schemes across the sector, but I don't see the issue referenced widely.