Bill discusses the size and complexity of restricted awards, why VAT fails to put a spring in his step and suggests that donor compliance and expectations might be the biggest challenges facing the sector…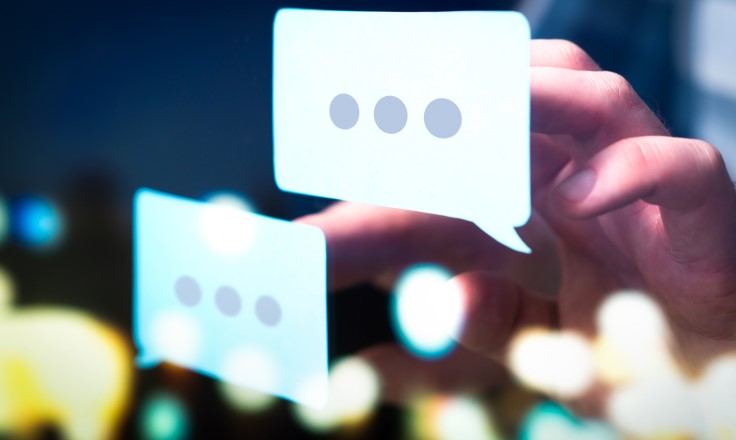 How has your role evolved in the time you've been a finance director?
Having been at Plan International UK for a little over five years now, my role has evolved from the nuts and bolts of fixing what needed to be fixed, to being able to play a wider director role across the whole charity. I sit on the programme board for our investment in unrestricted giving and help govern various projects to make a step level change in restricted income and impact.
In my nearly nine years in the charity sector, I have seen a huge increase in the size and complexity of restricted awards. We've gone from £1m being considered a huge grant to routinely bidding for grants worth more than £10m and winning a £25m award that was 100% payment-by-results. Although these bids are carried out by our programmes department, there is a considerable level of finance support, sign-off and oversight.
Wearing my other hat as Director of IT, the obvious other change is in the role and importance of data protection; GDPR of course, but also cyber security more generally. It's increasingly essential to use and manage data properly to help drive better commercial outcomes (like the ability to determine an accurate ROI on acquisition spend).
What's the most challenging part of your role? Are there any misconceptions?
Coming from a business finance background before I joined the charity sector, the most challenging part of my role is sometimes needing to push the business to be more commercial in its outlook.
One manifestation of this is making sure we are always thinking ahead, not just for the rest of the financial year but beyond. And not just when finance come along and want a full year forecast or budget template filled out to fit with the management accounting timetable. Another would be asking what monetary return we expect for our monetary spend. That said, we have made a lot of progress here in the last 12-18 months.
I see my role, and those of all my finance team, to be a business support person, not a 'finance-transaction' or 'let's-just-fill-in-the-spreadsheet' person.
What's your biggest professional achievement?
In my charity finance life – and putting aside the 'well he would say that' point – I think I have transformed the finances and finance function at Plan International UK so that we are much more business-focussed, and my role is now integral to the allocation of resources across the charity. For example, the management accounts I inherited were not split between unrestricted and restricted, which meant that cost recovery was not understood or measured, whereas it is now a key KPI.
The finance team did not have business partners who supported our public engagement or policy & programmes directorates or support function teams. I believe the roles I introduced here are profit rather than cost centres. We now monitor our actual and forecast restricted grant match liabilities over the life of these grants and intelligently use corporate and individual giver donations to enable us to leverage far more in terms of grant income (and thus impact for our beneficiaries). Finally, finance has played a key role in dealing with the additional complexity that has arisen over my time here that I mention above.
In my prior business life, as regional business manager, Africa for British Airways, my biggest achievement was successfully creating and leading a strategy to fundamentally change BA's commercial business model in Africa, e.g. through travel agent commission cuts, reorganising travel agent incentives and sales shop closures, leading to a £20m (50% Africa cost of sale) annual reduction in costs, resulting in all other major international airlines operating in Africa having to respond.
Are there any particularly onerous elements of regulation/legislation that you as FD must ensure compliance with?
We are only too happy to ensure we comply with such regulation and legislation as required; they are necessary and essential to finance, and the wider business. However, VAT has never been something that has ever particularly put a spring in my step. As a happy recipient of People's Postcode Lottery (PPL) funds, the fact that we as a charity are technically running the lottery (sub-contracting its operation to PPL) means we hold a Gambling Commission licence and must comply with various requirements.
How do you stay involved with the wider organisation, as opposed from working as a separate function?
Within Plan International UK, I am generally involved cross-organisationally in lots of ways, from regular review meetings with all income generating units to the governance mentioned in the answer to the first question. I am also involved across Plan International more generally. The Plan International family is made up of 20 separate national organisations and Plan International Inc, which does most of the direct delivery of our programmes. I am also a member of the global finance committee, and part of various project teams looking at finance/business issues across all of Plan International.
Do you think the charities SORP needs a rethink?
I think the current version works well for our charity and I would be happy if it were not updated for a while given that the latest version was only rolled out a few years ago, along with FRS 102.
I think it odd that only the SOFA is split between unrestricted and restricted, while the balance sheet and cash flow statement aren't. But then I think about how complex it would be to split all three primary statements in this way and accept that, just because something is odd, doesn't mean it isn't a sensible approach.
It does mean, though, that you can't tell how much unrestricted cash a charity has just by looking at its trustees' annual report. We sometimes make a lot of fuss over reserves (aka general/free funds) in the charity sector - and rightly so – but you never really hear anyone talking about general/free cash. And they're not the same.
How do you accurately measure social impact against the charity's expenditure?
This is the multimillion-dollar question for all INGOs, as well as possibly the charity sector as a whole and, to an increasing extent, commercial sector players in this area. We do measure reach figures, and all our restricted grants come with agreed measures, be they input, output or outcome, which we then report back to the donor on.
What's the most useful piece of professional advice that you've ever heard?
'Sell' don't 'tell' - not that I don't struggle to follow this sometimes…
Are there any funding sources that your charity would be reluctant to accept donations from?
Absolutely. As a charity, and particularly as a children's charity, we have a strong set of values that would prevent us accepting (or wanting to accept) donations from a number of sources. In general, Plan International UK accepts donations provided the donor's activities are not harmful, in particular to children and disadvantaged people with whom we work. Sources such as armaments and tobacco are therefore out, and rightly so. We must also be aware of any attempts to donate with money-laundering, terrorist financing or human trafficking implications and ensure that we comply with all legislation here.
What do you think will be the biggest challenge to both your role and the charity sector more broadly in the next few years?
The biggest challenge to my role will be ensuring that we continue to maximise how we use our resources to have the biggest impact possible in a world where it is getting progressively harder and more expensive to bring in unrestricted funding, and donor compliance and expectations are also getting tougher.
As an INGO, and especially perhaps those of us working within a large family of separate legal entities, there is an existential question over our role in the delivery of aid/impact overseas. This is compounded by the debate in the UK over the role of international aid and continuing to meet, or otherwise, the 0.7% Gross National Income target.