Interview with Simon Hopkins, Director of Resources at Blind Veterans UK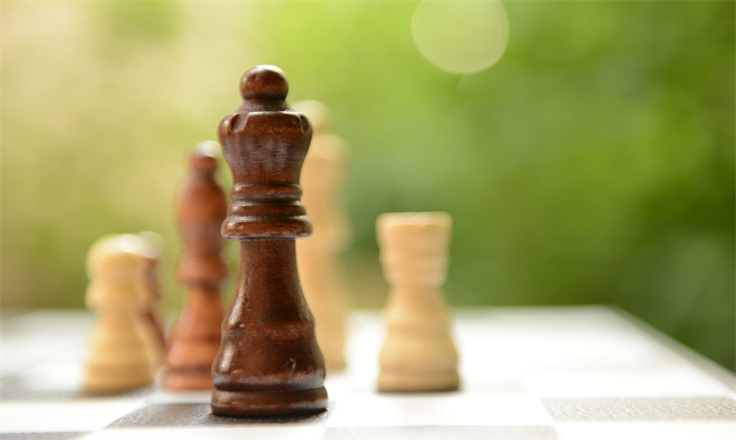 Simon Hopkins has had a varied career spanning over 30 years of finance and leadership roles within the corporate, government and not-for-profit sectors. Ahead of his speaking session at the upcoming Charity Financials Leaders' Forum in March, we spoke to him about how the Covid-19 pandemic has impacted his work at Blind Veterans UK, as well as his views on how the sector can move forward after the pandemic and beyond.
1. How has the Covid-19 pandemic affected the work you do at Blind Veterans UK?
We've had to rapidly rethink the way we work right across the charity. The biggest example is in the way we deliver services to our members. The bulk of what we do is either through our face to face community work or via one of our major centres. We've shifted a lot of our work into a remote service to make sure we stay really connected to our members even though we haven't been able to meet with them in person. That said, it's worked incredibly well, and it has reminded me that charities can adapt and adjust in a way that other agencies simply can't do.
2. What has been the main focus of your role in order to support your charity through the global crisis?
Three things:
Firstly, making sure we are genuinely flexible and fleet of foot in terms of financial management, through disciplines like regular liquidity reporting, live forecasting and dynamic modelling;
Secondly, by proactively securing the supply chain especially in areas like PPE (our procurement manager is an absolute wonder by the way!);
And thirdly, taking the role of being a leader in general really seriously. I deliberately spend a lot of time with colleagues in areas like service delivery and research, and I'd like to think they can unload to me about their concerns at the front line and not just about forecasts!
3. How can charity finance and leadership teams ensure they are best placed to move forward in 2021?
The position of finance within individual charities and within the sector is going to be critical. The current crisis is, sadly, very likely to see a number of critical organisations either disappear or reduce dramatically. That thought fills me with real sadness and we simply must learn from it as a sector. We have seen a welcome change in narrative over the last 10 years away from the tired old "back office" mantra but there is still work to do. Every finance leader needs to think about how they are positioned within the dynamic and culture of their charity. If you are not central, or if you are consulted as an afterthought, then you need to change that. It's not about us hogging the spotlight; rather it is about the underlying viability of the charities we work for and love. If ever there was a need for finance leaders who are actively working with colleagues to shape strategy and not just reacting to it, it's now.
So how to position yourself? One of the great things about being a finance leader in this sector is that you are never alone. I feel genuinely privileged to be part of that wider community and I would advise anyone in this sort of role to take advantage of that generous and experienced network. Getting the licence to operate is fundamental to the role and there are a lot of great practitioners out there who have mastered this.
4. What are the top considerations coming in that finance directors need to be thinking of outside of the pandemic and beyond?
The pandemic has understandably dominated our thinking in 2020. But we still have some long term priorities as a sector and as a profession – driving better and better standards of transparency; maturing impact reporting whilst still making it accessible; maintaining the dialogue (and noise!) about strategic models of financial sustainability; continuing to develop the next generation of charity finance leaders through initiatives like the Inspiring Financial Leadership programme. These are, if anything, becoming more and more important.
5. This has been an exceptionally difficult year for charity finance leaders. How have you prioritised your own wellbeing and that of your team during 2020?
I am genuinely blessed to have a brilliant team who support me every bit as much as I support them. We have deliberately made time for each other on a personal level this year, just to check in and support each other as individuals. Back in my Whitehall days we had a weekly session where people could just unload and let off steam within a non-judgemental peer group – we've been able to do that this year and I think it's really helped.
I've tried to reinforce with the team that I really don't expect them to be robots – everyone needs to find their own way of coping with all of this and they need to know that, whatever that is for them, I am behind them and supportive of that. It can be a change to working hours, a regular catch up to discuss nothing in particular or a whole host of other things. I've also encouraged them to support each other and not just rely on me – they are a tight-knit bunch anyway with a brilliant camaraderie and this has been a really effective tactic.
I sit in a team who happen to really like each other. Sometimes my job is to get out of the way!
Years ago, when I was working for a TV company, the FD said to me: after you've left a job, you don't remember the work but you do remember your mates. That remains incredibly wise advice and we have followed it a lot this year.
How have I coped personally? A wonderful and fun-loving family, a building project, and a guitar!
6. How will your session at the Charity Financials Leaders' Forum in March help other finance leaders in the sector?
I hope that it will give people food for thought about how we as a profession provide genuine organisational leadership and are far more than mere functionaries. In the midst of a truly unprecedented and, at times, heart-breaking situation, I have seen some amazing financial leadership both within my own organisation and in the wider sector. We need to hold onto that.
7. Do you have any advice for aspiring future charity finance leaders?
Lots! I think financial leadership is becoming more extroverted. Not in the sense of being the life and soul of the party, more that we have to look beyond our own technical discipline. The change in narrative I referred to above is so important. Our sector is more regulated than ever; our relationship with the public is changing as interest grows in how charities are managed (not necessarily a bad thing!); funding is becoming more challenging and is likely to stay that way. The challenge for the finance leader is therefore considerable. Charity financial leadership isn't a case of sitting in the background doing journals and it certainly isn't straightforward at a technical level. The aspiring charity finance leader needs to be comfortable with strategy, driven by intense intellectual curiosity and a desire for social change in equal measure, all backed by the very highest professional skills. It's hard work, but the rewards in terms of contributing to that change and making a difference to some of the most vulnerable members of our society beats anything you can achieve in another sector.
Simon will be speaking on our Unifying leadership during a crisis: Uniting the strategy of the board, CEO, and finance function panel at the digital Charity Financials Leaders' Forum on 3 March 2021.
Book your place now
to hear more from him alongside our line up of other expert speakers.