Active engagement with potential major donors is essential as the number of high value donations to the charity sector continues to increase…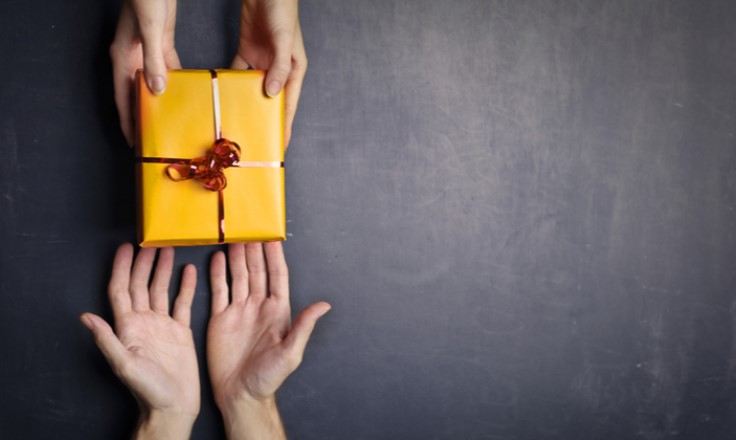 Over the past decade since the Coutts Million Pound Donor Report was launched, the number of £1 million+ donations have increased by nearly two thirds; an incredible contribution to UK philanthropy. However, not all major gifts are £1 million+. A major gift is defined relative to the majority of gifts a charity receives—for some charities, it could be £1,000 and for others £100,000, but whichever end of the spectrum your programme falls, the principles remain the same. Major gifts programmes build relationships with a relatively small number of donors through highly personalised engagement.
Time investment
Starting up a major gifts programme doesn't require huge financial investment, but it does require a significant amount of time. In a survey by the Institute of Fundraising, eight out of 10 fundraising charities stated that it took at least 18 months to build a major gifts programme. Furthermore, research by Bentz Whaley Flessner shows that major gifts fundraisers don't start to realise their full potential until their fourth year in a role.
That means that the best time to launch a major gifts programme is not when your charity is facing a terrifying deficit, or when the person charged with delivering the programme is on a one-year contract. If you want to succeed at major gifts, you need the lead in time to make it work.
You also need buy in. Like most other types of fundraising, major gifts relies on a wide cast of people, ranging from the person on the front desk who can give a warm welcome through to the chief executive who can share a compelling vision for the organisation with potential donors and is willing to spend time with them.
Tap into your current community
For charities starting out, its best to find your prospective major donors among the communities you already know. Look at your charity's networks — for example, the circles in which your trustees move, or the people who run companies that already support you. This requires building trust internally, and ensuring trustees and colleagues are comfortable with what you're doing. Nothing is more effective than a warm introduction.
You can also examine the giving patterns of people who already support you to identify people who might be capable of more. Analysis by Blackbaud found that people are more likely to make a $1,000 gift to an organisation when they've already been giving for seven years, and those people are 900% more likely to make a major gift than those without that giving history.
Active engagement
Once you have found your potential donors, you need to actively involve them through bespoke activities that are purposely designed for those people. By getting to know your potential donors, and understanding their motivations, you can connect them with your cause in a way that meets their needs. This active engagement includes face-to-face meetings; personal emails; phone calls; behind the scenes visits; or individual presentations.
Special events can also be great to introduce people to your organisation and to make them feel part of a peer philanthropic community, but on their own they won't raise money. If you can't afford special events, don't worry: a private tour or coffee with someone delivering frontline services will be far more powerful.
It's common for major donors to expect to be able to restrict their gift. This is great for capital campaigns, but trickier for charities dedicated to delivering core services. So, if you require funds for your core work, can you break your programmes down to show precisely what someone would be funding? Can you communicate the impact the can achieve with his or her gift? Can your frontline staff and chief executive communicate it too?
Gift acceptance policy
Major gifts can also require policies and processes that you might not have had in place before. Do you have a gift acceptance policy signed off by your trustees, which considers the circumstances in which your charity would or wouldn't be willing to accept a gift? What about your financial systems? Can you accept multi-year pledges or gifts of shares? Can you set up an endowment? Do you have a recognition policy which articulates how you can recognise major gifts (such as donor boards or named rooms or staff posts) – and how long naming rights might last? 20 years? 30 years? More?
As the lead in time for major gifts is more than 18 months, it's important to create key performance indicators that help to ensure that activity is on track—such as the number of new leads generated, face-to-face meetings had, or proposals submitted. These should be adjusted to fit the size and scale of the programme. Full time major gifts fundraisers working on multi-million-pound gifts might look after just a handful of highly bespoke relationships, whereas others focused on securing smaller donations might look after 80-150 relationships which are less time intensive. When your major gifts programme is in its infancy, you might not have someone dedicated wholly to major gifts—adjust targets and expectations to take account of their other responsibilities.
In a tough financial environment, the results could be transformative—if only you can give your major gifts programme the time to succeed.