Charities and social enterprises have a greater need for capital than ever before and social investment can help to plug the gap…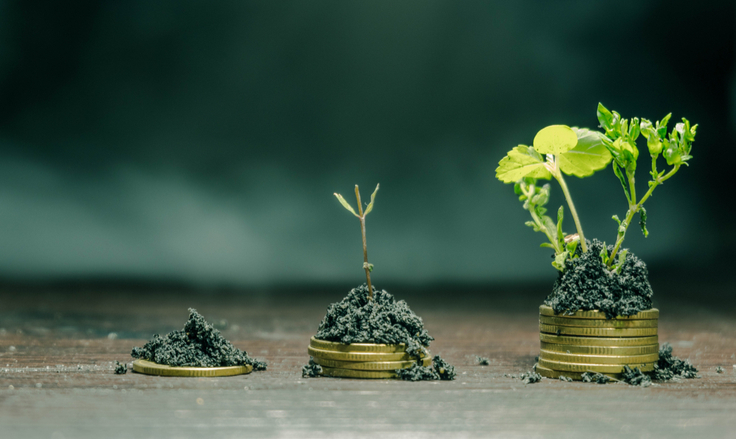 The challenging financial climate, combined with strained public sector funding, means that charities need to diversify income to ensure they can continue to deliver their social activities. Many charities supplement their income from traditional fundraising by operating a trading arm to generate surplus for the charity; a social enterprise.
However, there will always be times when a charity needs capital to ease cashflow, develop new services or purchase assets; this is an important part in sustaining and growing an organisation's social impact and fundraising isn't always a reliable source of income.
One of the ways charities can access capital is by applying for social investment. Social investment is the use of money to achieve a social, as well as a financial, return. By social return, we mean intentionally supporting meaningful social impact; by financial, we mean the return of at least most of the capital invested, possibly with a small financial upside.
Social investment funding is capital that has been intentionally given or set aside for charitable purposes and so it is able to support financially higher risk organisations that have a clear social impact. Social investment recycles capital, enabling many more organisations to be supported with one pot of capital.
A social investment is not a grant or a donation; it's a loan or investment to be repaid with interest. It is an attractive source of funding for charities that struggle to access finance from banks, due to the lack of physical assets, such as property, that can be secured as collateral.
For example, social investment may be helpful in the following situations:
Buying or renovating a building
Normally, an organisation would apply for a mortgage or secured loan from a bank – and we would always recommend that a charity asks their bank in the first instance. If you can get a bank loan (for example, if you have enough cash for a substantial deposit for the building), then this will usually be the cheapest option. However, banks are becoming increasingly cautious with their lending. If your charity does not have a good level of reserves, or a solid track record of repaying loans, then a bank may be reluctant to approve a loan. In this instance, it's worth exploring social investment – most social investors take higher financial risks when you can demonstrate your social impact.
When a local authority moves from paying a grant in advance to paying in arrears and there isn't enough cash to cover day-to-day costs ahead of receiving it. Again, worth speaking to your bank first; but if your charity has no security to offer, then the bank may say no.
Ambitious growth plans to diversify and increase income require investment upfront. Many organisations struggle to raise this finance, often due to the high level of financial risk of supporting such plans.
There are different types of social investment, including secured and unsecured loans, raising equity from shares as well as social impact bonds and crowdfunding.
In July 2018 Big Society Capital updated its estimate on the size of the social investment market. Some key headlines are:
Social investment in the UK is worth over £2.3 billion, spread across approximately 4,000 transactions.
They are confident over 3,000 different charities and social enterprises have benefitted from social investment.
Social investment deal-flow in the 2017 calendar year saw around £730 million of deals committed to around 1,100 charities and social enterprises.
During 2017 there was a significant increase in Social Impact Bond (SIB) deal flow to £10m (£2m in 2016) resulting in a 30% increase in the amount of social investment outstanding in SIBs (£46m vs £36m).
CAF Venturesome specialises in unsecured loans to social organisations but we also offer secured lending and Social Impact Bonds. We are able to do this because we are funded by philanthropic capital specifically given to drive social impact. Our average social investment is deliberately lower than that of some other funds, as we focus on making small social investments into charities and social enterprises needing less than £150,000 of affordable, repayable finance. Three-quarters of the social investments we've made in the last year are for £100,000 or under.
Taking on social investment, and the feedback and challenges that come with the investing process, can bring discipline, rigour and transparency to an organisation – resulting in a more resilient organisation that ultimately has greater social impact.
Social investment is not, however, a magic bullet. Its role is to support charities and social enterprises seeking to align expenditure with income; not to encourage the charity sector to run up debts in the struggle to cope with local authority funding cuts and reductions in fundraising income.
Capital is no substitute for revenue, and charities cannot function without both. Whilst seeking to raise funds for specific projects, charities must not forget to strengthen their balance sheets and to ensure the robustness of their long-term finances. However, in reality few charities have been able to create a surplus with which to build reserves and achieve this.
At CAF Venturesome we do not think that social investment is suitable for every organisation. We recommend that you speak with your trustees or non-executive directors, funders and other organisations in your sector that have raised social investment; as well as having early conversations with social investors to talk through how they may be able to help. Given the uncertain period that we currently face with the backdrop of government funding cuts it is important that charities and social enterprises focus on how they can become more financially resilient. Social investment could be a powerful tool for organisations in such a period.
To find out more about social investment, download our recently published
impact report
.
Good Finance
is an independent collaborative project with social investors and advisors, which helps charities and social enterprises explore the different types of social investment and provides an online directory of social investors.