Auditing is a people-oriented activity, and the way in which we learn most effectively is not by filling in checklists, but by talking to trustees, senior management, finance, HR and fundraising teams to fully understand an organisation's culture, risks and priorities.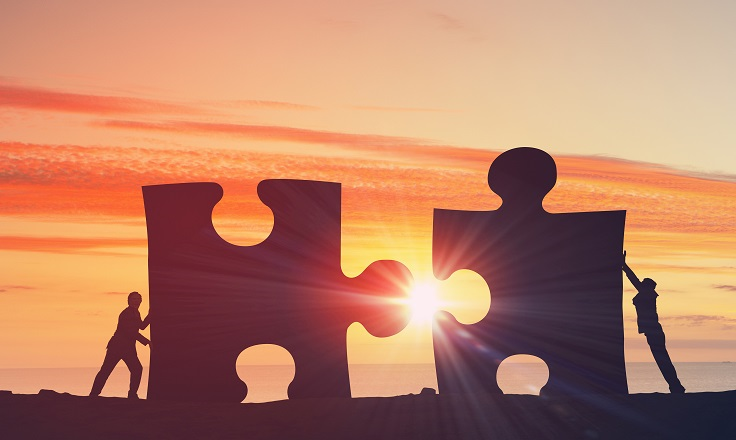 Over the past few months, we have all had to adapt to a new way of working, and what has been challenging is continuing to build relationships in a constructive way when meetings have not been face to face. What has been missing for many are the informal elements at the start and end of meetings over a cup of coffee. However, what has been interesting is the window into people's lives when they have been calling in from home, and many meetings have been joined by family members and pets in the background.
Below are a few tips to help you think about your relationship with your auditor and how you can get the most value out of your interactions with them.
1. Understanding the role of the auditor
Auditors are looking to provide you with constructive challenge. From an independent and objective perspective, we can provide you with best practice recommendations on a wide variety of topics such as internal financial controls, risk, governance, and taxation. We aim to have a supportive but questioning role, to help you navigate your compliance requirements, but we are not looking to catch you out. Auditors are key to the organisation's overall assurance framework, giving trustees and management confidence that the organisation is well governed and managed.
2. Communication, communication, communication
The best way for an audit to go smoothly is if we have been in touch with you on a regular basis throughout the year. We look to pro-actively provide regular updates on relevant technical issues, so that you can make changes as required on a timely basis. We also look to you to get in touch if you are carrying out a new activity, or have a new source of income, so that we can check out any accounting and tax implications at the time. It is much better to do this than find out at an annual audit planning meeting, when it is too late or difficult to put right. All communication should be clear, frequent, and free of jargon to engage all relevant trustees and management in the finances.
3. Clear expectations and having a logistically sound plan
The audit strategy or plan should set out all of the details, so that expectations are clear on the risks the audit will address, when the audit will take place, what information is needed and what are the expected fees. As many audits are now being conducted remotely, this is even more critical as information is being provided in digital format. Talk to your auditor about how information should be shared, set up a referencing system so that information is easily located, and if information cannot be provided, tell your auditor as soon as possible so they can consider an alternative approach.
For various reasons, some audit timetables have had to move this year. Let your auditor know when your team are on holiday or unavailable, so they can work around this. If the board meeting calendar changes, please remember to check your auditor's availability and include them in the meeting invitation. It is important to us that we have the opportunity to discuss and share our findings with you, and more important that the trustees have time to consider any significant audit matters.
4. Reflect and learn
Receiving information on time and in the right format is critical to carrying out an audit efficiently. There are always ways that the audit process can be streamlined, both from the auditor's and the organisation's perspective. This is particularly important for a first-year audit, but every year it is good practice to have a de-brief with your auditor and discuss what went well and what could be improved.
5. Saying when things have gone well
We are all working in unprecedented times, with our staff teams feeling isolated, having to adapt to new working practices with competing demands on their time, and under pressure to deliver to timetables that may assume a 'business as usual' approach. Recognition for good work can really boost morale and ensure your team feels valued. We commend good practice and are always looking for good examples to share. If you are pleased with the service you have received from your auditors, please tell them. Even better, offer to act as a reference or provide a testimonial. We love to hear that we have helped our clients, our objective is to make them more effective at what they do.