The UK has one of the world's fastest growing social investment markets. Figures from Big Society Capital show that by the end of 2017 the UK social investment market was worth over £2.3 billion, spread across approximately 4,000 transactions...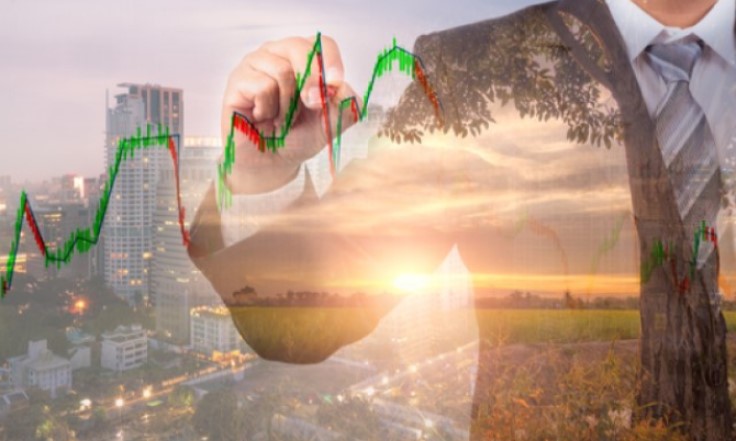 The sector has grown by more than 50% since 2015 and continues to grow at a rate of 17% year-on-year. It's no surprise then, that at a time when grants and donations are under pressure, charities and social enterprises increasingly see social investment as a potential source of funding.
Big Society Capital estimated
at the end of 2017 that
at least 3,500 charities
and social enterprises in the UK are now using social investment.
The five years since Social and Sustainable Capital (SASC) was established have seen many changes and it is easy to forget what a new activity social investment is. Grant making in a systematic way was already a feature of the late 19th century, and venture capital investment took off over 70 years ago. Social investment, by contrast, has only been around for just over fifteen years.
Before social investment, we saw an essentially binary picture. Investors demanded commercial returns, ignored impact and often invested in organisations responsible for significant harm. Philanthropists, on the other hand, gave grants that accepted 100% loss of capital in return for impact.
The gap between these two extremes was an empty space that no one spent much time thinking about. This is the gap that social investment in general aims to fill and into which investments companies such as SASC launched funds. Five years on, a more nuanced menu of investing alternatives is beginning to fill this space.
As the sector grows up and awareness of social investment increases, companies are attracting interest from a wider group of borrower organisations with investment activity continuing apace, particularly within the last year.
At SASC, during this time, we've seen the charities and social enterprises we support thrive. Where there have been challenges, it has been an opportunity to learn new lessons. To begin with, the market focused on making organisations "investment-ready". However, we are increasingly realising the importance of helping borrowers become resilient in the long term.
Our investment team works hard to provide high levels of support for borrowers throughout the process and have recognised that it isn't just the up-front investment, but the long-term post-investment support, which will make the difference in the end.
New housing fund
As SASC builds its pipeline of borrowers across different sectors, the number of opportunities is rising, particularly in housing where we have made three successful investments.
To enable us to help more housing-based charities we recently launched a new fund called Social and Sustainable Housing (SASH). We co-designed SASH with charities to ensure demand for investment. The fund launched with over £26m in commitments from 19 investors.
This new fund introduces a way of funding existing housing that appeals to both borrowers and investors, and which can also be deployed at scale with other organisations across the UK.
Many potential charity borrowers have limited capital or reserves. This makes them understandably cautious about the risks associated with traditional forms of investment. SASH brings investment in a form that acknowledges charities' concerns and absorbs many of the risks. At the same time, it still provides investors with an attractive risk and return profile. Critically, we believe this new housing fund will help to bring larger housing resources under community control for the long term.
We have always believed, and have only become more convinced over time, that the answer for the sector is to find inspiring and capable organisations and give them financial support to do what they do best because it puts borrowers in control.
Housing charities tapping into the social investment
One of the housing charities that SASC has recently invested in is Giroscope, which was set up by a group of volunteers in 1985 in response to the housing crisis in Hull.
The charity buys and renovates empty properties for those in need. It also engages and trains volunteers, many of whom are at risk of social exclusion. We made our first £250,000 loan to Giroscope in 2016, followed by a further £750,000 in 2017 (this one blended with a £250,000 grant from our partner Power to Change).
Our combined £1m loans have helped Giroscope to grow its portfolio of affordable homes, expand its training and community services, and finance an exciting self-build project. In the past year Giroscope has acquired four properties that had been vacant long-term and is in the process of refurbishing them to create 12 family homes. It is also working with the planning authorities to advance the self-build project of three new houses.
The charity now provides housing for 264 people — a 20% increase since receiving the first SASC social investment. Breathing new life into these empty houses and renting them in an affordable way has given those most in need access to safe and high-quality homes to live in. It is also an investment in the broader community.
Another housing organisation that has benefited from social investment is Hull Women's Network (HWN). Based at the Preston Road Women's Centre, HWN provides safe homes for vulnerable women and their children in Hull.
Social investment enabled HWN to pilot an innovative approach to creating safe homes for women and children fleeing violence and abuse. HWN will also be the first borrower from the new housing fund. This loan will allow the organisation to offer safe homes to an additional 49 families in the next 18 months. It will also increase HWN's long-term financial resilience.
The UK needs alternative housing solutions. Our goal through SASH is to help 30 small to medium sized organisations provide safe, stable and appropriate housing for around 10,000 vulnerable people. Our new housing fund is designed to help that happen, by backing organisations in a new and creative way.
Read more about how the social investment market is developing and SASC's lessons learnt in their Impact Report
here
.