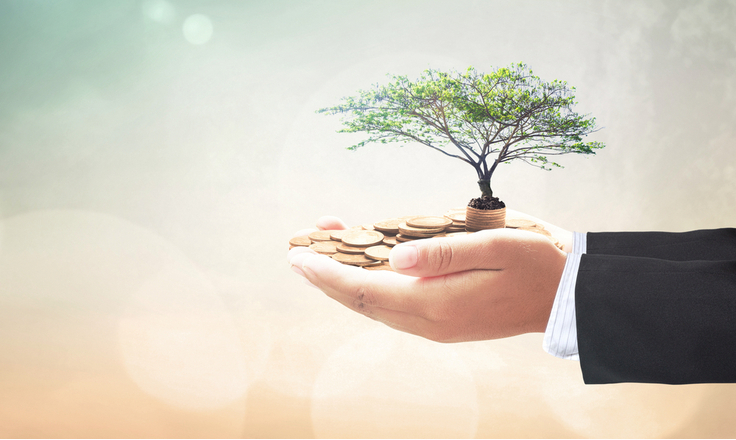 Every year
around 12,500 young people aged 16 or above leave care to move into independent or semi-independent living.
CCP provide
supported accommodation services for vulnerable young people aged 16-25 years old – many of whom are also leaving the care system.
The work done at CCP is about much more than giving young people a roof over their heads. We act as pseudo parents, giving people essential life skills, training, education and support to enable young people to make successful transitions towards living independently. Living in a good quality, stable home is fundamental to helping people make this transition.
Why a new business model was essential
Currently, CCP offers 69 units of supported housing, with most homes rented through private landlords. In recent years, demand for our accommodation services has grown rapidly and we needed to expand.
One key barrier to growth was our reliance on privately rented accommodation, which meant the tenures of our properties were uncertain; we did not have any control over the homes and could not guarantee any stability for our young people.
The homes we provide are often people's first home after leaving foster care and thus, symbolise a new start. If a rental contract ends for any reason, or the individuals we support are asked to leave, this can result in major disruptions and setbacks - something we desperately want to avoid.
In reviewing these circumstances, we realised we had to evolve our business model to move away from rented accommodation towards home ownership. This would give us complete control over housing in our ownership and critically, allow us to provide long-term, high-quality and stable accommodation. To achieve this goal, we needed new sources of funding, which led us to consider social investment.
Approaching social investment
In adapting our business model we were fortunate that our trustee board were not too risk averse and therefore, very willing to consider social investment. The reason for this was that we had borrowed funds in the past and the process had been very successful, which reassured them.
Our first use of social investment was in 2014. In partnership with P3 Charity, we had entered a Payment by Results contract – The Fair Chance Fund – set up by the Department of Communities,
and Local Government and the Cabinet Office, to provide improved accommodation and work potential for a group of young, homeless people (predominantly 18 to 24 year olds) whose support needs were being poorly met.
To participate, we borrowed funds from CAF Venturesome, invested our own funds and received further support from other investors. We paid back the investors within three years and drew down funds which enabled us to successfully help a group of complex young people improve their situation.
The rigorous process
When we decided we needed to move away from renting from the private-rent sector and have greater control of our housing stock, we decided to look again at social investment. When selecting a social investor, we were lucky to be introduced to SASC, who were recommended to us through contacts at CAF Venturesome and others.
When we met the SASC team, we found they were highly-experienced and it was clear that housing was one of their specialist areas. They took time to understand our business model and what we were trying to achieve and were very flexible and amenable. This flexibility has paid dividends, particularly in recent weeks, because the coronavirus pandemic inhibited our house purchasing progress and set us back.
The process of borrowing money through SASC was rigorous with many meetings, conversations, checks and balances before a deal was agreed.
Moving towards a new model – our loan
We have now moved forward. SASC invested £2.85m in CCP through its Community Investment Fund (CIF) earlier this year, which will enable us to purchase the properties we need to house more young people leaving care and expand our services in other areas too.
The loan will be transformative. Over the next 18 months, we plan to purchase over 16 properties and the loan we have spans over a 10-year period and is structured in a way that minimises investment risk for us and supports any ongoing risk too.
The responsibility for the housing portfolio will lie with SASC, so if any reason a property is not right for us or doesn't work out, we could sell it and use the funds to purchase another property or hand it back to SASC. At the end of the loan term, we also have the option to buy the homes at their original price, which is really appealing for us.
For CCP, social investment will enable us to reach the next stage of our mission – ensuring our properties are totally under our control and enabling us to provide stable homes our young people deserve. It will mean greater financial security for our organisation and the opportunity to obtain assets which will make us a more sustainable organisation.
When we began to purchase properties using the SASC loan, COVID-19 struck. We were far enough along on the first property for it to go through, but other purchases were put on hold until mid-May. But throughout this entire period, SASC has shown immense flexibility and support, which we have appreciated. Now estate agents are returning to work, we are optimistic we can move ahead with our plans.