A recent report co-authored by Smee & Ford, Remember A Charity, the Institute of Legacy Management and Legacy Foresight, explores how vital legacy income has been in 2020 and emphasises how charities must act soon to benefit from further sector growth.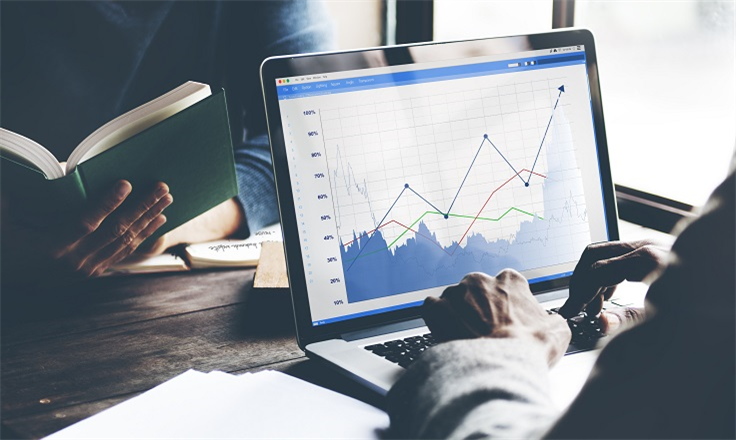 Legacies have become a fundamental part of the UK giving landscape, and this has been more evident during the coronavirus outbreak than ever before. While many fundraising channels and activities ceased, gifts in Wills – the largest source of voluntary income – sustained vital charitable services across the UK.
The recent report,
Strengthening Charities' Resilience with Legacies
,
features views from 12 leading legacy experts and findings from a survey of over 120 charity representatives. It looks at the shape of the sector now and possibilities for the future, including recommendations on how charities should prepare their legacy programmes for more uncertainty as well as potential sector growth.
The need to protect and grow legacy budgets
"It would have been a disaster for us if we hadn't had legacy income this year. It's our
biggest income stream. This year where so many other fundraising activities have had to
stop, legacy income has been the rock."
Craig Fordham, Director of Operational Delivery & Legacies, Macmillan Cancer Support
While it's clear that legacies have enabled many charities to stay afloat during the pandemic, and that many recognise legacies are a fundraising priority, more than half of the respondents still felt that legacies are less discussed than other areas of fundraising. Surprisingly, 28% expect cuts will be made to their legacy marketing budget.
The potential repercussions of this could be significant, as one major charity revealed that a cut in their legacy marketing had left them expecting an £18m shortfall (in real terms) over the next 20 years. The message to charity leadership and finance teams is clear, as the vast majority of respondents (86%) believe there is a need to invest in legacy marketing now.
The need for whole-organisation buy-in
Organisations with successful and established legacy fundraising programmes emphasised the need to get the whole charity on board, understanding how they can encourage and inspire future legacies and how fundamental that income stream really is.
"I'd be surprised if any charity board wasn't showing more interest in legacies right now. This year, we saw legacy income come under threat with a whole new set of challenges we could never have anticipated. This should make every trustee sit up and take notice, and really question where their charity would or could be without legacy gifts, as for many, they are providing a much-needed lifeline."
Iain McAndrew, Director of Fundraising & Communications, Children's Hospices Across Scotland
Sector representatives emphasised the need not simply to invest budget, but to allocate time, energy, resources, people and skills to make a real success of legacy giving.
Expectations of continued growth
"We believe that legacy fundraising is the single biggest area of potential growth in
voluntary income at Marie Curie, so we need to continue to invest if we are to benefit
from that growth. And that's not just financial investment, but in making sure we give it
even more focus across the organisation, so legacy giving becomes a culture and a norm
rather than a difficult subject."
Nigel Gorvett, Head of Legacy Giving, Marie Curie
Smee & Ford data finds that the proportion of Wills that include a charitable gift has risen by 24% over the past twenty years, and the pandemic has now created even more demand for Wills. Combined with the largest intergenerational transfer of wealth expected to be passed from baby boomers to the next generation, and rising estate values, the sector can expect to see a considerable surge in legacy income in the not-too-distant future.
Source: Smee & Ford, 2020 (based on average legacy data comparisons from 1997-99 to 2017-19)
Modelling from Legacy Foresight suggests that over the next 10 years, cumulative UK legacy income will total £40 billion. Although people typically make decisions about legacy gifts many years before they die, decisions relating to more than £4.5 billion worth of income over the next decade will be made in the next five years. And indeed, holding off on legacy marketing for just one year could mean missing out on the opportunity to influence decisions around more than £1 billion of this income.
Comments from the report contributors included:
Allan Freeman, Chair, Remember a Charity:
"In the next year alone, people will make up their minds about which charities should receive billions of pounds of legacy income. Charities that remain front of mind in the legacy market, those that collaborate to grow that market and that inspire their supporters to consider leaving a gift in their Will, will surely be those that gain the biggest share."
Polly Avgherinos, Managing Director, Smee & Ford:
"Despite this year's challenges, the combined data and insight in this report clearly demonstrate that legacies will remain a significant and growing source of income for charities. However, this can only happen if legacy fundraising teams maintain the resources to further their strategies and therefore we must all continue to collaborate to raise awareness of the importance of legacies and the positive impact they have on beneficiaries and society as a whole."
Matthew Lagden, CEO, Institute of Legacy Management:
"We hope that this report will further our shared goal of increasing legacy income across the sector, and that it will promote a greater appreciation of legacy teams and a renewed commitment to invest in this vital income stream for the long-term benefit of charities and
society more widely."
Meg Abdy, Development Director, Legacy Foresight:
"At a time when many of us are conscious of our mortality, and imbued with a heightened sense of community, the case for legacy giving is more pressing than ever. Now is the time to invest in the future of your charity, your values and indeed our world."