At times of political or economic instability, it's imperative for charities to be financially sustainable in the long term. However, weathering storms isn't always that simple, something that the Charities Aid Foundation understand...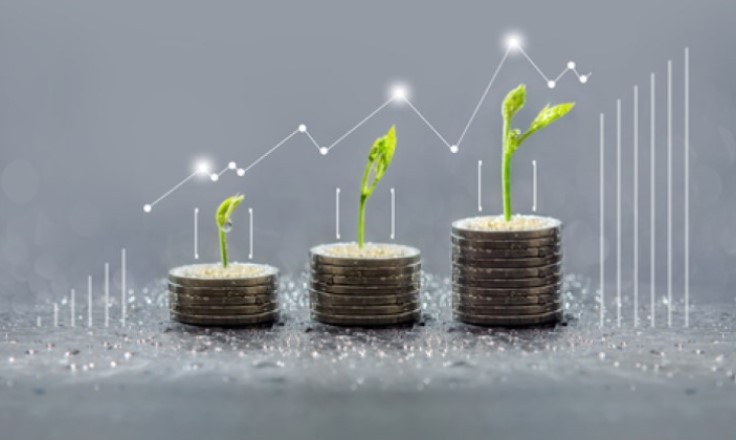 The following selection of realistic strategies for financial sustainability aims to help charities of all shapes and sizes.
Getting to grips with your current income mix
A crucial first step to achieving financial stability is to do an audit of your current mix of income and skills. There are two levels to this.
First, work out what type of funding you currently have. Does your charity's income come from trusts annd foundations, companies, individuals and major donors or perhaps contracts, charity direct debits, earned income or social investment?
Second, identify any diversity within these income brackets. For example, do you have one major donor, or ten? Many charities we meet don't have a handle on this and are often unaware of how diverse their current make-up is, as well as its longevity and where the risks lie.
It's important that a charity has diverse income streams. While it might be harder for some charities than for others, it's highly risky to rely on one source of income. This is especially true if your income is restricted. While the saying 'hit by the bus syndrome' is often used to describe organisations that rely too heavily on one or two key personnel holding all the knowledge, the same mentality should apply to income sources.
Another question to ask yourself is to what extent are core operations covered by pro bono support that would otherwise have a cost attached? Do you operate full cost recovery and, if not, how comfortable are you with this?
Be honest about what your ideal income mix, investment and risk appetite is. These factors all relate to achieving your charitable aims. Diversifying income doesn't happen in isolation, it can require changes to operating models, strategic focus and governance.
Once you've conducted a thorough audit of your income, and have begun to implement the necessary changes, you're in a position to start making changes for the long term. Below are some ideas about what's working elsewhere:
Pitching for corporate partnerships
Corporate support – in the form of one-off gifts or ongoing relationships – is a great way to boost your income. However, these take time to develop and initial support may not be monetary in nature, but rather in-kind contributions such as sharing of expertise or networks. But it's worth taking the time to build these bonds over the long term.
To work successfully with a business, charities need to put on their corporate hat. You need to tailor your approaches and search for a meaningful connection. Compatibility with a corporate is essential, whether that's shared business interests, customer demographics or values. The end result could be a sustainable partnership, providing funding that could be potentially be unrestricted, and last for years or even decades.
In pitching for these partnerships, it's essential to have a clear plan and confident pitch to present, emphasising what can be achieved and the success story the corporate will be a part of if they invest. Last year the Charities Aid Foundation worked with
Lawrence Weston Community Farm
in Bristol on their corporate donor strategy. Together, we were able to identify a number of new services they could offer to corporate organisations and their CSR teams, resulting in a range of new volunteering opportunities that have boosted the Farm's income.
Taking advantage of digital
Another area we see charities wanting to increasingly get involved with is digital fundraising. The
Charity Digital Skills report 2019
revealed that 52% of charities don't have any form of a digital strategy and this means that many charities are missing out on another way to fundraise. Charities must think about digital tools, such as their website, email and social media, as an opportunity to achieve their fundraising goals long term.
Social media gives you the chance to turn acquaintances into friends – converting one-off donors into regular givers. Capturing contact details and reaching out to those who've given permission regularly is key. It's also important to make it simple to give online and sign up to regular giving. Show supporters how even small, regular donations can make a huge difference for your charity.
Digital is also a great way to show impact, reminding existing as well as potential donors of the good work your charity is doing. With donors (and especially young donors who are more likely to donate via digital means) doing more research on a charity's impact before they donate, reminding supporters of what you do and how they can continue to support you is vital.
Using the power of digital enables charities to experiment and see what works. Instagram is a great way to engage followers and those yet to be converted to your mission. This handy
user guide
explains both why and how to best use Instagram.
Taken together, these strategies should help you to grow your charity's income, be more confident with your financial mix, and make you financially sustainable in the long term.
Be realistic about what you can achieve and the time it will take
While it might seem exciting to want to pursue all different types of fundraising, unless you're lucky enough to be blessed with a large team and a large budget, it will probably be unrealistic to successfully achieve numerous different fundraising streams. You should look to concentrate on areas where you already have skills and experience, or the ability to gain new knowledge and skills quickly.
As with any new activity that you introduce into an organisation you need to take a practical approach. From our experience, all charities need time to work out what mix is right for them, to make the internal changes necessary and create the time and space needed for a strategic focus on diversifying income, as well as being financially sustainable.
There is no one model for every charity and it's vital to ensure everyone is pulling in the same direction. Good governance needs to be in place and ready to support, create and capitalise on more diverse income streams.
Part of being ready to act on these opportunities is to be certain that donors are also in the know about the challenges facing charities, something that is a key part of work done at CAF, alongside
helping charities tackle their strategic changes
.
If both sides of the coin appreciate the full picture, more investment will go into supporting charities through this journey.