VAT, Trading and Imports: How will your charity be affected?
Aside from the ongoing 24/7 COVID-19 news, the other main story at the start of 2021 is of course the new Brexit agreement which came into force on 1 January. We asked Robert Warne, Partner and Head of VAT at Crowe UK LLP how charities might be affected, and what they need to do now.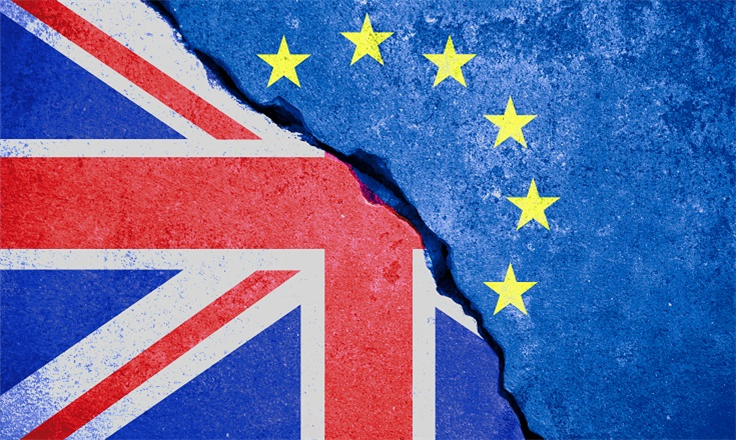 Robert – what do you think is the public perception of the Brexit agreement?
We believe that most organisations are still to examine what the agreement means for them and how it changes their usual trading or procurement patterns.
Certainly, the television adverts appear to be at odds with the real world, with the images of people calmly using the Government Brexit website at odds with the reality of the situation.
A small number of UK charities will be finding that their goods are getting stuck at the UK or EU border, with no sign of release, whilst the costs of additional duty and double taxation, as well as the burden of additional paperwork are already making their presence felt.
Would these trading issues affect many UK charities?
Generally, we would say there will only few UK based international charities who will see a significant impact - but for most in the charity sector, their cross-border trading costs and habits will not see dramatic change.
What are the key Brexit deal issues that charities will need to deal with right now?
There are several key areas – which I will list - and some areas of regulation are still unresolved. However, we think the next six months will clarify a lot of these issues – and we would like to give more clarity on those matters after June 2021.
For now, the main changes affecting charities will be:
1. EORI Number – The Economic Operators Registration and Identification number
The EORI number is used to import or export any goods to and from the UK. Without its charities could have increased costs or more importantly significant delays to their goods being released.
Every VAT registered entity should have been assigned an EORI number – but if your charity hasn't received one, you can use the website Gov.UK – (
www.gov.uk
) to get details of the number already allocated to your organisation, or apply for one if none is there. Not having that number to quote to your charity's freight forward agent could create a delay, even if you are only making the occasional overseas purchase of office furniture, computer equipment and the like.
2. The supply of UK goods to private customers in the EU – Business to Customer (B2C)
For the first six months of 2021, goods sent from the UK to private customers in the EU will be zero rated exports if your charity's terms of supply give your customer responsibility for any taxes. If the terms make your organisation, as the supplier, responsible for the taxes, your charity will need to register in each member state where it's making such sales.
Even if your charity can zero rate the export, import VAT (and duties) may well be due by your customer on arrival in that EU member state, and any VAT (and duty) and will have to be paid in order to take delivery of those goods.
Alternatively, the UK charity could choose to register for VAT in each of the EU countries and act as the importer of the goods. VAT would be recoverable on the import, but then there would be a domestic sale attracting domestic VAT in the customers country, but this would be administratively burdensome. Given the amount of trade your charity has with the EU, this option may not be worth the workload.
The third option is to hold the stock in a single EU country and/or create an EU company and operate from that EU country. The onward sale to private EU customers would be treated as an intra EU supply in the same way as before – VAT being chargeable at the rate of the EU country in which your charity and/or your stock is based, and the normal distance selling thresholds would apply.
3. Reverse Charges of Services Received – No Change
In terms of costs, there will be no change, and charities which incur taxable services from abroad will, where appropriate, have to continue to apply the Reverse Charge.
4. Reverse Charges on some EU Imports of Goods – New Regulation
This is a change you need to be aware of in that goods of a consignment value less than 150 Euros from the EU to the UK will not be charged with import VAT, but your charity will be required to account for the Reverse Charge.
5. EC Sales Lists – New Regulation
This are no longer required, except for sales from GB to Northern Ireland. I would reiterate again that for many charities there is going to be a limited impact. Yet if your organisation is involved in any movement, purchase or sale of goods or other interaction with the EU, then there will be changes that your finance team will need to understand to avoid delay and financial costs or exposure.