Data published in the 2019 Charity Financials Income Spotlight report exemplifies how the income growth of 157,995 UK charities has slowed in recent years, spiking at 9.6% growth in 2014, before reducing to just 4.4% growth in 2017 and 5.8% in 2018...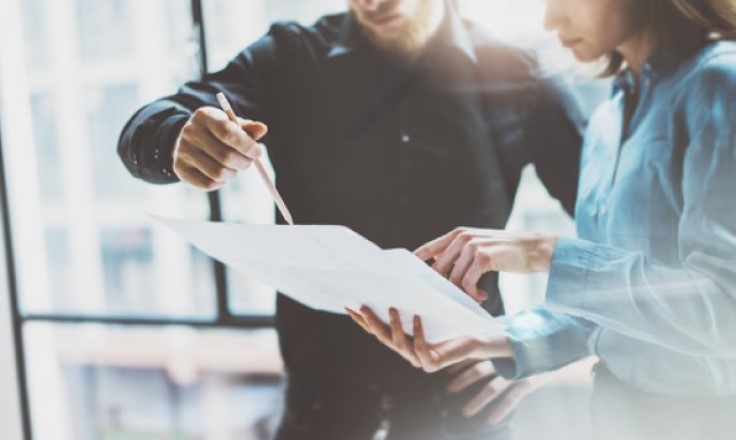 While still on the up and increasing by £4.3 billion in recent years to £77.5bn, nearly half of the organisations included in this report (46.7%) actually saw a decrease in income. It is also important to note that 68.5% of income attained was from the largest organisations in the sector and that just 2.8% of the total annual growth can be attributed to smaller organisations; namely those with an income of less than £500k.
These figures affirm that the largest organisations are getting larger and the smaller are remaining more-or-less the same. But what can smaller organisations do to alter these stagnant figures in coming years to remain sustainable for the future?
For those charities just embarking, or very early on in their fundraising journey's, the Case for Support document can be vital in securing early onset grants and donations to help your organisation thrive fast.
With 30% of charitable income from voluntary sources, when it comes to increasing revenue and revenue streams, you don't always have to spend money to make money.
What's a Case for Support?
A Case for Support is your core document that tells people about your charity. It should detail the aims of your organisation and why you deserve to be funded and be positioned with the aim of securing investors and trustees to your charity.
To prepare this document, you need to consider how your potential donors differ, to be able to tailor your document to each individual and the assets of your charity that they will find interesting.
While fundraising is an effective way of securing immediate donations, it can be expensive and time-consuming, as well being ad-hoc and unreliable in many ways. In fact, as a charity worker with expansive tasks at hand, fundraising can very often take a backseat. By preparing your Case for Support to send to potential trustees early, you can secure a foundation for consistent long-term investments.
Getting started
Preparing a Case for Support provides you with the opportunity to consider every angle of the work you're doing for your non-profit as you develop, giving you the chance to address shortfalls early to thrive in the future. The following six steps can be used as a guideline to get started.
The opening paragraph should be used to demonstrate the difference you expect your organisation to make in the long run. You should write this in a way that helps your audience feel emotionally invested in the vision, to feel compelled to read on.
Why does your organisation exist? Here you must address the founding of your organisation and anything you have accomplished so far to achieve the values the premise of your charity is based upon.
Discuss your mission plan
Outline your goals for the future and how you plan to overcome the problems that brought about the founding your charity. This requires a detailed account of the programs you have in place and that you plan to run and why they matter for individuals, the community and society.
Strengthen your financial needs
Looking at your aims and your intended programmes to achieve them, how much money do you need to make them happen? Here you must be specific about each element of your campaign and budget, using statistics and charts to validate your discussion.
Any successful campaign requires a sense of urgency – and in the case of non-profits, emotion. Use this section to reinforce the state of your chosen causal area and the problems you can address within it, fast, with the right investments.
Invite donors to help by providing them a list of ways to support your efforts. This could range from monetary donations, to sponsorship, to gifts such as charitable bequests. If there's anything you can offer them in return for their support, this is the section to emphasise this.
Discover more of the trends in charity income today. Click
here
to download the full Charity Financials Spotlight report.