When deliberating the adoption of any new payment method, there are a number of issues that charity finance teams will need to consider to ensure they bring benefits rather than headaches...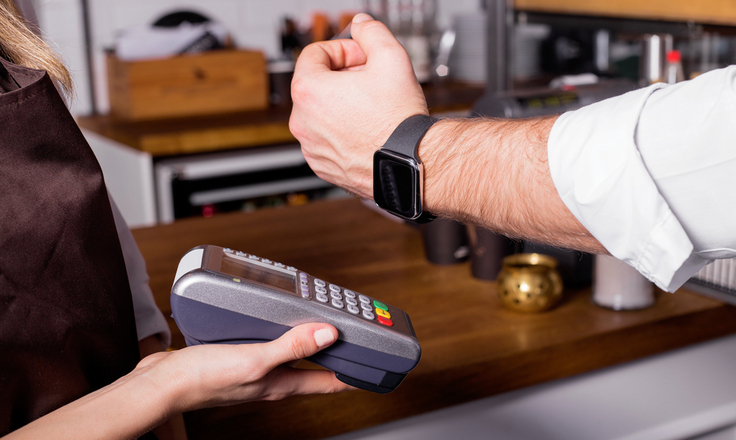 The payments market is evolving rapidly, especially with the ongoing growth in technology. With the general shift away from cash, towards electronic and digital options including contactless transactions and 'in-app' payments, it's never been more important that finance teams review their charity's payment systems, both incoming and outgoing. Are you using the most efficient, streamlined systems?
Take donations for example – it's a complex area with a myriad of payment methods now available. Regular donations via Direct Debit have become increasingly important for charities, particularly in the wake of recent regulatory changes such as GDPR, which can make it increasingly challenging to reach out to new supporters. In fact, Direct Debit has become the most popular method of giving (32%) after cash (55%) according to the Charities Aid Foundation's
2018 UK Giving Report
.
As it stands, the same report indicates that just over a quarter of people give online, and a tenth by text. Newer donation payment methods including in-app payments like Facebook Donate and AmazonSmile, giving platforms like JustGiving and BTMyDonate, and now contactless are becoming increasingly commonplace as people make the shift away from cash. This influx of payment methods will and is impacting fundraising. The Royal British Legion, for example, has been partnering with Barclaycard since 2012 to enable it to collect contactless donations for its Poppy Appeal. In 2015, this technology raised
just over £65,000
for the appeal in just one day at London Tube stations.
So, while regular giving, online, and card payments continue to grow in importance for charities, the access points to these gifts is changing.
What do the new payment systems mean for charities?
As well as impacting the way people pay for things, new payment methods are also changing expectations. These transactions are almost instantaneous: easy to make on the move through a variety of mechanisms and devices – card, phone, watch even – and they're increasingly attractive in our busy lives.
However, as this becomes the norm, donors are looking for the same efficiency from the charities they support, expecting fast access to information, to be able to engage via digital and social media and to support quickly and easily at the point of engagement. Making donating easier is critical, which means so is keeping up with the changes to offer a joined-up supporter experience.
Where regular giving is concerned, a key challenge is that the same technology that allows people to set up payments at the touch of a button means they can cancel them just as easily.
A recent Rapidata survey of 2,000 people who make Direct Debit payments found that three quarters of them wanted to fully control these payments each month. And regular donors said they would also welcome the option to be able to adjust the level of donation, skip a payment, or take a 'holiday', as they seek greater control and choice over their donations.
It's clear then that charities will need to regularly review not only the payment models they are offering, but the infrastructure and reporting processes they have behind the scenes.
Which donation options should charities make available?
This combination of rising expectations and the growing reach of new payment methods means it is critically important to keep your finger on the pulse, reviewing and overhauling where necessary your current donation mechanisms and keeping abreast of newer models.
As the charitable giving reach of apps like Facebook and Amazon grows, with more to come – YouTube recently announced the beta launch of new fundraising tools in the US for example – there is plenty to keep up with.
According to this year's Barclays Future of Giving report, many charities are already investing in new payment systems– from upgrading websites and adding PayPal links, to adopting contactless, and forming partnerships with third-party platforms such as Amazon Pay and Apple Pay. And, of those who have, almost 90% have seen payback.
However, that's not to forget tried and trusted channels such as Direct Debit and the value-add that comes with regular payments for managing and nurturing supporter relationships. Look too at developments in these areas, for example new management systems and add-ons, like Rapidata's Control My Payment, that can help you cater to changing donor requirements.
Important factors for finance teams to consider
When deliberating the adoption of any new payment method however, there are a number of issues that finance teams will need to consider to ensure they bring benefits rather than headaches. These include:
Reconciliation – Reports and batch payments are becoming more automated and so easier to track. The challenge however is reconciling this money back internally to fundraising teams and campaigns to measure fundraising successes quickly and easily – often required in real time. Make sure you have the right tracking and internal reporting processes and systems in place to support any new payment model.
Forecasting – More flexible approaches to giving will impact income levels with more fluctuations and therefore your ability to forecast accurately. This then potentially makes it more difficult to predict attrition and giving patterns. The key here will be not to wait for quarterly or monthly reporting but to continually track results to be able to spot fluctuating giving trends.
Security & Fraud – There is an element of risk in almost any payment system – but there are also safeguards to help mitigate them. No charity will want to risk their supporters' details or account being compromised. Make sure you do your homework and ensure you feel confident that any new payment structure you implement offers maximum security and minuses the risk of fraud. Any fraud should be reviewed and accounted for in your forecasting for example, and outsourcing to regulated companies can also reduce risk, ease processes, and help with data security concerns.
Test to innovate – To adjust, finance teams must to be able to test new ways of working while protecting the main accounts and processes, so make sure you have a ring-fenced environment for essential testing.
Communication – Interdepartmental communication is one of the biggest worries for CEOs and MDs because poor communication between teams results in the most failures to deliver results. However, when fundraising and finance work well together the results can be amazing, so fostering relationships between departments, bringing broader thinking to the table and ensuring better understanding of mutual goals is vital to success.
Flexibility – Donors want more options for how they give, particularly when it comes to regular gifts and Direct Debit, so don't be afraid of offering them the reins and giving them some flexibility. This might mean providing the ability for them to take payment holidays in times of need, and the option to reduce or increase the donation amount – it's better to avoid losing donors and to help nurture the on-going supporter relationship for the future.
Certainly, the advances in payment technology make this an exciting time for charities. Getting it right means listening to supporter preferences and offering greater flexibility and choice across the payment journey. Offering supporters greater choice and control over their donations will undoubtedly benefit all sides in this equation, making embracing new developments an imperative, rather than an option. Testing new systems will of course require investment, but catering for different donor behaviour will also provide a return on investment.
It also means of course that the finance department that demonstrates an ability to be flexible, to regularly review infrastructures and processes and to adopt an environment of fast response, innovation and testing, will be at the heart of its organisation's success.