By using a joined-up approach to data, charities can boost loyalty and retention…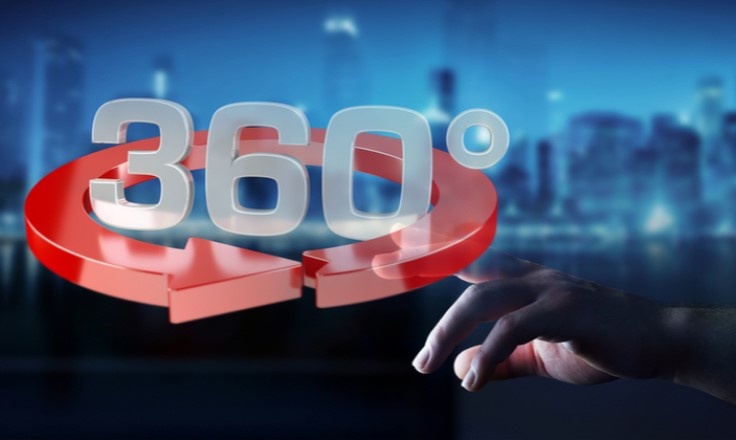 Most of us will be aware of the benefits for the supporter when a charity uses a joined up 360˚ approach to their data and in managing their relationship. At its simplest, this could mean providing supporters with more relevant communications through the channels they say they prefer to use. But what about the benefits to the organisation?
The most often cited reason for investing in a 360˚ view is that of supporter retention. A 360˚ view gives us a better understanding of what our donors do and do not like. Understanding supporters' channel preferences and the aspects of the organisation's work they are interested in helps to create that all important donor-centric approach. This has huge benefits in terms of helping to build genuine engagement and trust, and therefore loyalty and retention.
It also assists in identifying potential cross and upsell opportunities. Not just to make further asks, but to help create a deeper causal awareness, and to engage the supporter in other areas, like events or volunteering. This can build a more informed and involved relationship, as well as more revenue in both the long and short term. It stands to reason that supporters who feel involved engage better with their organisation of choice and are more likely to act as an ambassador for them among their own peer group.
1. Reaching new audiences
However, understanding more about people can also help in numerous other areas of great benefit to the organisation. Product development is one. If you can see what triggers people react to, then you may be able to give existing donors an additional opportunity to support you, or even create a new, more relevant offering to entice more to join you.
Of course, if we understand our existing donors better, we can also identify audiences that we are not already talking to. We may even identify a group or type of donor that we weren't aware of. For example, perhaps finding a correlation with individuals whose first interaction with you is using their mobile to access your website (maybe promoted by a TV ad) or those who find it when you have no recruitment campaigns underway.
2. Data uniformity
Organisations also evolve. Customer Relationship Management (CRM) tools became popular because they enabled the charity to track what they had sent, when and what they had received back from supporters. However, they were not created for today's sophisticated data analytics. Although they could identify obvious duplicates in the database, like the same postal address, they weren't good at finding the kind of correlations and useful insight we expect and require for today's marketing, communications and long-term supporter stewardship.
And, in the past it was a complex task to even attempt to consolidate all the databases from across an organisation's various departments – fundraising, finance, marketing, services, etc, where there was often little uniformity around how the data was held or structured. Single Supporter View technology does just this, enabling the charity to gather, view and analyse all information, from every touch point, about a supporter in one place using a single dashboard.
Rather than there being one simple incremental organisational benefit from introducing a Single Supporter View, there are numerous advantages and three crucial areas that really count: ROI (spend vs benefit), time (spent vs saved) and operational improvement.
3. Time saving
Naturally any system costs money to create, implement and maintain, and it is all too easy to focus purely on the outgoing costs, especially as these are generally a known sum. However, an effective Single Supporter View tool will also enable savings. At the most basic level, there will undoubtedly be savings simply through the improved recognition of duplicated records. And, if you can also better identify an individual's preferred contact frequency (or even creative/product/channel/offer) you may well find yourself reducing frequency of contact, upping engagement levels, and potentially increasing donations.
Time is a more difficult area to measure in advance, but can be looked at here in terms of how much is currently spent on certain functions. For instance: cross checking a donor database with an events database (that may be in different formats), or accessing remote databases in regional offices. If we can work within one system that provides a Single Supporter View, then automated data selections, response report outputs, real-time reporting, easy analytics and faster access and control of data from across the entire organisation including remote offices, are all key time savers. Reporting via dashboards is a major benefit area, even improving inter-departmental communication throughout the organisation.
4. Identifying new opportunities
A Single Supporter View crosses over and impacts so many different levels and departments/teams within an organisation. Each of these "groups" will have differing requirements and views as to what they want a Single Supporter View to deliver. But perhaps the greatest advantage is gained by those who hold the organisation's overall interests at stake and need the knowledge to drive decisions and implement new processes.
The reality is that a good Single Customer View undoubtedly delivers savings for the organisation. It also identifies new opportunities and supports better insight and communication across the organisation. It is the answer to breaking down traditional processes and operational silos, and ultimately supporting an enterprise-wide and donor-centric culture. The organisation benefits, and the supporter has a far better experience: a win-win situation for all.