Tax is levied on pay and on many expenses and benefits provided to staff. Most will know about pensions and childcare and cycle schemes, but there are other less well known and less often provided benefits that could make a real difference to your staff's financial, physical and mental wellbeing...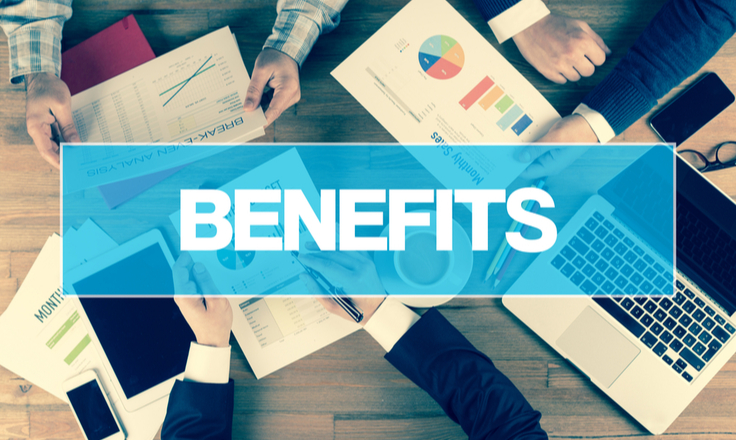 Here are my top ten non-taxable benefits for employees:
1. Welfare counselling by an external confidential advisor
can be provided tax-free to staff it is not available for medical treatment, finance/debt/tax advice, or for advice on leisure or recreation or legal advice. But it can be a good place for staff to confidentially discuss and receive counselling on work stresses, family and relationship matters and the like.
2. Personal incidental expenses or PIES.
These can be paid to cover miscellaneous expenses of staff when they stay away on business without the need to prove expenditure. The rate is £5 per night for stays in the UK and £10 per night for stays overseas.
3. Annual entertainment.
Up to £150 per member of staff per year can be used to provide tax-free entertainment to the staff provided it is used on annual events such as a Christmas meal, party, summer BBQ etc. Sadly does not cover a spur of the moment end of week meal or drinks.
4. Ever considered a staff uniform?
Provided it is clearly embroidered or permanently marked with the employer's name/logo clothing can be provided tax-free to staff. Very useful where staff might not need protective clothing (which can also be provided tax-free) but work in an area where clothing frequently gets damaged or when you want to ensure there is clear identity for your charity, or want to avoid arguments about what is correct work wear! Your staff will thank you if they save money on clothing as a result.
5. Free or subsidised meals
can be provided tax-free in the workplace. That's usually a winner with staff and volunteers.
6. Health screening and medical check-ups.
One of each can be provided tax-free per year to each employee. Good for them and good for you too as potential issues can be spotted and treated earlier than they would be otherwise.
7. Working at home allowances.
If staff are required to work at home on a regular basis they can be paid a tax-free round sum allowance of £4 a week to help cover the cost of doing so.
8. Staff suggestion schemes.
Tax-free payments can be made to staff when they come up with good ideas that are not part of their role. £25 for a worthy idea as an encouragement, but up to £5,000 when the idea leads to real cash savings for the employer.
9. Mobile phones.
These can be provided tax-free to the employee covering both business and private calls.
10. Interest free loans. An employee can be given an interest free loan of up to £10,000 from the employer and there is no taxable benefit. Traditionally such loans are used to help pay for commuter season tickets, but they could be used for an expenses advance or any other private purpose. The loan must be repaid though when the employee leaves the employment. If it is written off there is a taxable benefit.
There are many other tax-free benefits
the charity sector can provide its employees. So if you cannot afford to provide your staff with the pay rise you would like to give or there are other reasons why a pay rise is not possible, think of other ways you can make a difference to your staff that do not cost them tax but which could both make a difference to them and show them you are a caring employer.
Please note the above are the headlines and there is some devil in the detail with some of these benefits that you will need to explore explore before implementing.