From ethical policies to security measures, there are a number of factors charities must consider when choosing a bank account...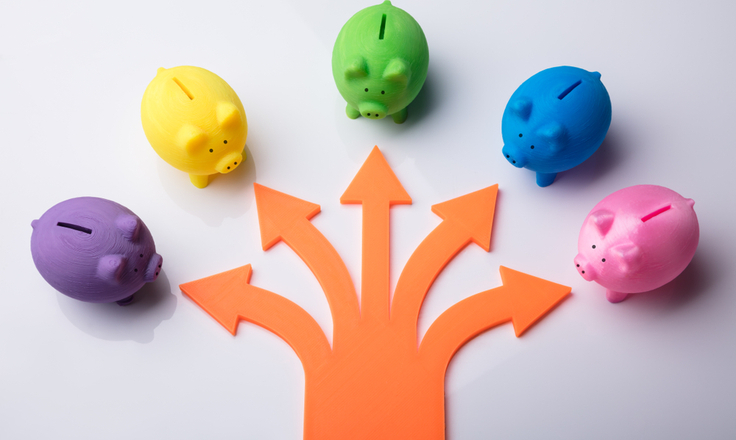 To manage funds effectively, charities must ensure their banking arrangements are suitable for their needs. Although it isn't a legal requirement for your charity to have a bank account, it is usually a requirement of registering as a charity and is core to meeting your legal responsibility to
manage your charity's money effectively.
Not having one would probably lead to your organisation being found guilty of financial mismanagement.
What can you have?
The first thing to do is to check your governing document. Are there are any requirements in it that may influence the type of bank or bank account you can have? For example, do you have an ethical policy that means that you cannot have a bank that invests in things such as alcohol or tobacco? Are there requirements about the debt rating of the bank (does it have to be AA or higher, for example)?
You will also need to have dual signatories for paying cheques or authorising expenses, as this is a recommendation of the Charity Commission. Not every bank offers this service, so you'll need to check that they have that facility before opening an account with them.
If you breach your governing document, not only is that a serious offence but it will also create difficulties later should your charity run into any financial difficulty. So make sure you know what you can and cannot do.
What do you need?
Once you know what you are allowed to do, the next thing is to think about what you need.
Some of this is fairly basic. Do you need online banking or do you have a lot of cash coming from fundraising so need a bank with a strong high street presence? Is your charity financially complex meaning that you require a bank with specialist charity knowledge?
Some of the decisions you make will require a little more thought.
What is your cash flow like as an organisation?
Do you have large amounts of money sitting on deposit? If so, you will want to look for banks that give better interest rates on cash deposits so that you can make the most of your money. Do you need to borrow as well as deposit? Do they allow overdrafts?
For charities working overseas, you will want to think very carefully about which bank you choose. Due to limited appetite for risk, some banks are not prepared to transfer funds to certain parts of the world, so you will need to make sure that they serve the countries that you operate within. You will also need to think about the level of due diligence on transactions that they are asking your organisation to take. If you are a small charity, they may have expectations that you can't meet and that will make it hard for you to carry out your operations.
Also, do you need more than one bank account? It may be that you have a lot of cash and as a consequence, you might want to diversify your risk by using multiple accounts. That being said, having more than one account can mean that banks find it hard to build up a picture of your charity. This can mean that they require more due diligence on transactions because they are uncertain about what the purpose of those transactions is.
How do you protect your charity's money?
Beyond selecting a bank there is all the work that goes alongside it to
make sure that your charity's money is safe.
Do you have appropriate measures in your charity to ensure that no one person has access to the account information? Are transactions thoroughly scrutinised? Do you have a counter-fraud policy to spot potential fraudsters both within and outside your charity?
These are things that your bank can help with, but only you can do. So make sure that you put the right safeguards in place to protect your money effectively.
For more information: