Audits can be a stressful time for any organisation. Even if your records are completely blemish-free, the experience can still be taxing. This is heightened if you're a charitable non-profit and your future funding depends on it...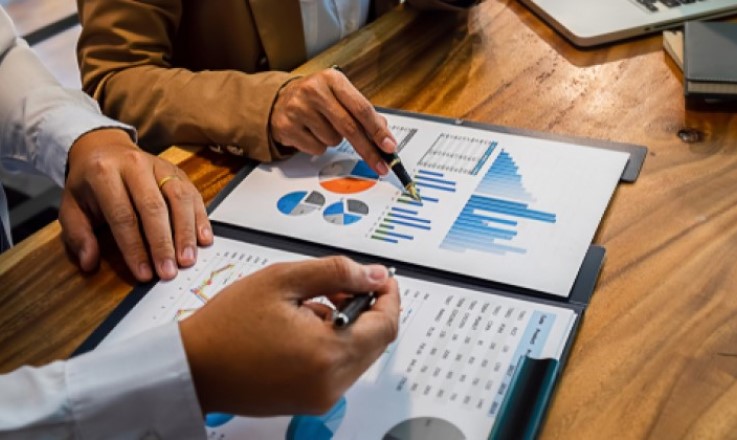 So, how can you prepare for your next financial audit and what should you expect from it?
What is a financial audit?
An external financial audit is carried out by an auditor/certified public accountant (CPA) not employed by the organisation they are auditing. The audit itself is an examination of an organisation's financial accounts, records, transactions, accounting practices and controls.
The auditor carries out this examination to check whether the financial statements prepared by the organisation meet the 'Generally Accepted Accounting Practices' in the UK (UK GAAP). These accounting principles are statutory as defined by the UK Taxes Acts.
Does your non-profit need an audit?
It is not always necessary for charitable non-profits to carry out an audit. In some cases, an independent examination may be acceptable instead. However, situations where an external audit might be required are:
If your organisation's gross income exceeds £1,000,000
If your organisation's gross income exceeds £250,000 and its gross assets exceed £3,260,000
If the charity commission requires an audit
If your charity's governing document requires an audit
If trustees wish to have financial statements audited
If a funder asks to see your audited financial statements
In certain cases where a non-profit is not legally required to conduct an audit, they may choose to do so anyway. One of the main reasons for this is demonstrating a commitment to financial transparency. Furthermore, funding – in many instances – is dependent on conducting audits, as are ratings by charity watchdogs.
Preparing for your financial audit and what to expect
1. Define who will have responsibility for the process
One of the first tasks is to define exactly who will carry the responsibility for the audit process. The trustees of a non-profit have responsibility for the oversight of the conduct related to any external auditor hired. They also have the power to delegate this responsibility to an audit committee if they so choose. Nonetheless, those designated responsible must be familiar with the scope of the end-to-end process and be a member of one of the accepted professional bodies in the UK.
2. Outline the reporting process to the board
Before the audit process begins, you will want to clarify how reporting will be carried out in respect of the board of trustees. For example:
Does the board have any initial concerns regarding auditing or accounting that it would like the auditor to examine during the process?
What level of detail will be required in the trustees' annual report?
Do the accounts need an external audit or just an independent examination?
How involved does the board expect to be with the process?
What information will need to be sent to the charity commission?
3. Choose an auditor
When it comes to choosing a firm to carry out your audit, there are numerous factors to consider:
Do they have the knowledge and expertise required to conduct an external audit of a charitable non-profit?
Are they a member of one of the accepted professional bodies?
Do they comply with their relevant professional body's rules?
Are there any conflicts of interest?
Does the individual or their particular company have good references from other non-profits?
4. Prepare your documentation
When you hire an auditor, you will usually outline the scope and objectives of the audit. This can be used as a guide to prepare for the audit itself and for you to know what to expect from it.
The most important part of preparing for the audit is to ensure that all of your financial records are accurate, organised and up to date. Ensure that any spreadsheets and bookkeeping software are well-maintained throughout the year to save time during pre-audit preparation. If you're unsure of the format required for any documentation, ask ahead of time.
5. Hold a pre-audit meeting
Arrange a pre-audit meeting between the auditor and the people overseeing the audit process, as well as those working directly with the auditor/CPA. During this meeting, you should seek to establish timeframes that specify which documentation needs to be submitted and by when. It is also a chance to request guidance from the auditor regarding any documentation they will be reviewing.
6. Understand the post-audit process
Once the auditor/CPA has completed the audit, they will prepare an audit report, summarising the conclusions drawn from the evidence gathered. The report is normally attached to financial statements and submitted to the organisation's leaders alongside whoever requested the audit.
Hopefully the report will contain an 'unqualified' opinion; meaning all financial statements reviewed were true and fair. An external auditor may also use the report to emphasise certain areas of importance or communicate 'other matters' that are relevant to the reader's understanding of the financial statements and overall process of the audit.
However, reports may sometimes include modified, or qualified, opinions when there is evidence of misstatement which isn't considered to be pervasive to the financial statements reviewed. An adverse opinion is provided when there is evidence of misstatement that is found to be both material and pervasive to the financial statements of the organisation. A disclaimer of opinion may also be submitted, on the occasion that the auditor felt unable to complete their investigation and form necessary conclusions.
Ultimately, an independent financial audit is for the purpose of discovering whether financial statements are true and free from any material misstatement. As such, they are not intended to be evaluations made to inform a decision; any consequent determinations should be left to the discretion of you and your organisation.