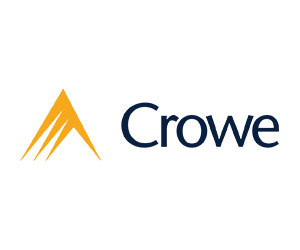 Company Profile
About us
Crowe U.K. LLP is a national firm of assurance and business advisers with charities as a core specialism.
We help charities succeed by:
● Providing proactive technical expertise
● Offering a pragmatic approach
● Ensuring an open relationship with clear lines of communication
● Focusing on your objectives, needs and aspirations
● Investing time in understanding your organisation
● Guaranteeing a supportive and challenging environment
Not for Profit group
Our specialist Not for Profit group is one of the largest dedicated teams of partners and staff serving the sector, demonstrating our focus on, and our long established commitment to, advising charities and other not-for-profit organisations. Over many years, we have developed significant resources and tailored services specifically to meet the needs of such organisations.
Members of our multi-disciplinary unit include many recognised experts, all with wide-ranging practical experience and active involvement in the sector. A number of us have worked for charities, or act as trustees or governors, demonstrating our personal commitment to the sector as well as an empathy with developments and challenges.
Client support
Our commitment to a partner-led approach and the involvement of senior experts for each discipline means that our clients know that they will receive the best possible advice from individuals who have a full understanding of the issues involved.
We operate an internal programme of continuous development and accreditation of our specialist partners and staff to ensure that we stay at the forefront of technical developments and provide proactive, practical advice to our clients.
Active sector involvement
Our contribution to the sector includes providing input on technical and other developments, contributing to the sector press, speaking at conferences, and giving practical advice and support. For example, we:
● produce guidance on sector issues and author leading industry guides on charity governance, management, accounting and reporting
● deliver a comprehensive seminar and events programme, led by recognised experts in the sector and tailored to address the issues and challenges facing not-for-profit organisations
● actively contribute to key interest groups such as the Charity Finance Directors' Group, ACEVO, NCVO, ICAEW Charity and Voluntary Sector Group, the Charity Tax Group and the Trade Union Finance Officers' Group
● are regularly involved in discussions with the Charity Commission and professional advisers in the sector to ensure that our clients receive the best possible solutions
Our clients
We recognise the great diversity of organisations in the sector and focus our services accordingly. As our clients' key financial adviser we understand the need for sound commercial advice tailored to the needs of charities and other not-for-profit organisations. Our clients reflect a wide spectrum of operations and range from small local groups to large national and international organisations.
How we can help you
● External audit and financial reporting
● Taxation – advising on tax-efficient fundraising and commercial activities, gift aid, the use of trading subsidiaries, property transactions, mergers and employment taxation matters
● VAT planning and advice
● Risk management – including "Charity Magique", a unique web-based solution which provides support for the whole risk management process
● Internal audit and systems reviews
● Management and governance
● Governance advice, trustee training and leadership workshops
● Financial services
Please contact Pesh Framjee, Partner and Global Head of Non Profits, on 020 7842 7100 or by email at pesh.framjee@crowe.co.uk
You can also visit our website
www.crowe.co.uk
where you can find out more about our team, our services and our events programme.